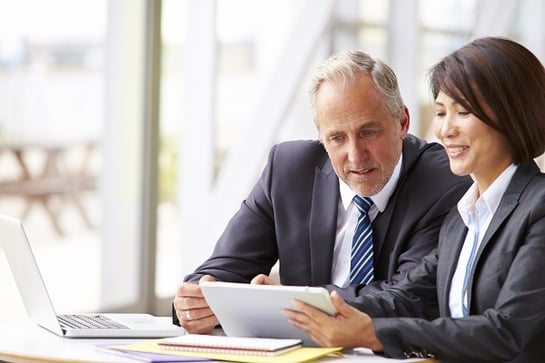 Outsourcing your bookkeeping and accounting department is a necessity as you grow your company. As you move from a small business to a medium or large corporation, you might not require additional in-house, but still need help processing the higher number of orders you are likely experiencing. With outsourced accounting services, you can often save time and money by acquiring qualified and reliable accounting department staff.
However, when it comes to outsourced bookkeeping and accounting services, not all services are the same. Here are the differences you should know:
The Number of People You Get Varies
When you use outsourced bookkeeping services, the number of people on your account will vary between providers. Some bookkeeping companies will assign you a single person who will be accountable for your company's books. Other bookkeeping companies will adopt a team staff approach. You will have an entire group of people who can access your accounts and keep your books organized. In some cases the team will rotate, while in other cases not.
In general, the larger the number of transactions you post, the more likely you will need a few people involved, but is this the best solution? Some people prefer to have a consistent point person, someone who knows the ins and outs of their business. For other people, it doesn't matter. They just need someone who can enter in all their transactions. Before you contract with an outsourced bookkeeping and accounting services company, make sure that you understand exactly what your needs are and discuss any pertinent concerns.
The Skill Level of the People on Your Account Varies
You will need to consider the skill level of the bookkeeping and accounting service you use as well. Outsourced accounting department solutions can vary greatly in terms of the experience and technical proficiency of the people who will be working on your account. In order to remain competitive, some providers of bookkeeping and accounting services may require their staff to actively work to hone their skills. To this end, the staff may regularly attend seminars, take on additional training, or just perform additional analysis of your accounts. However, not all companies share this characteristic. Some are closer to QuickBooks "factories," churning out people with only a basic understanding of how to enter income and expenses and not enough business knowledge to apply what the reports generated by the software even mean in practical terms.
Depending on your company's needs, a QuickBooks-trained person may be enough, but for many other companies, particularly the larger you get, bookkeeping becomes an important skill and hiring a company that offers experts in the field can matter. This expertise can weigh in significantly, especially if your company does not have a dedicated finance person on staff or is trying to grow. In either scenario, having someone around with the expertise to see risks before they become problems is important. Such a person may also be able to uncover opportunities that a less financially aware person would miss.
Not All Accounting Systems Are Created Equal
One possible advantage to outsourced bookkeeping services is that you will gain access to better accounting systems. That's not to say that QuickBooks or some similar accounting software will not be used — they are popular because they work. The difference is that most bookkeeping companies will be trained to use all the capabilities of the software. In addition, and perhaps more importantly, they have better versions of it. For instance, you might buy QuickBooks for small businesses but a bookkeeping company is likely going to use a more robust enterprise version and keep the most up-to-date version around.
In your particular case, you may not need the latest accounting system, or you may prefer to run your own software. Spend some time thinking about whether you have a strong accounting system preference and why. Some bookkeeping and accounting services companies may be able to provide you with a copy of the software they use and training so that you can access the program without their involvement, but it is an important discussion to have before signing a contractual arrangement.
Contracts Matter More Than You Think
Finally, keep in mind that one of the biggest reasons that not all outsourced accounting services are the same is that they have different contracts. This varies in a couple of different ways. On the one hand, when you hire a bookkeeping and accounting service, that company generally takes on the responsibility of making sure that your records accurately reflect your business in a way that is legally binding. This tends to make these accounting services more accurate, because they have so much more to lose.
On the other hand, contracts will also vary with regard to how available that service is to you. Some companies have people available to answer your questions 24 hours a day, and others will refer you back to your point person during regular business hours. In either case, you will want to make sure any outsource bookkeeping and accounting services company you hire is willing to take on accountability for the accuracy of your records and is as available to you as you need it to be.
Have more questions about outsourcing your accounting department? Wondering how AccountingDepartment.com can work for you? Talk to a member of our team. We are happy to answer any questions.