Bill.Gerber@AccountingDepartment.com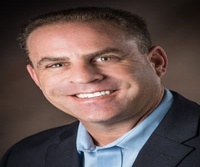 Bill Gerber co-founded AccountingDepartment.com in 2004. With an extraordinary knack for "big picture" visions and the ability to drive impactful, meaningful change across industries, Bill found his calling when he set out to change the way businesses handle their accounting departments. Alongside co-founder Dennis Najjar, Bill built a new way to ensure growing and established businesses (much like his own) had access to enterprise-level, quality accounting departments without the burden of management and operational responsibilities. Honored with a gold 2016 Stevie Award for Employer of the Year, three 2014 Stevie Awards including a gold Stevie for Company of the Year, a Forbes Award, the Hartford Business Journal 40 under 40, and the CPA Technology Advisor Award, Bill is known nationally as an entrepreneur with a passion for empowering businesses.
A member of Maverick 1000, Bill embraces his entrepreneurial spirit by acting as a catalyst for change, trailblazing across businesses and industries. From driving change within AccountingDepartment.com to helping other business owners maximize their potential for growth and prosperity, Bill is a change-maker on a mission. With a background in business consulting, entrepreneurship, technology, and accounting, Bill has over 25 years' experience supporting business owners. With over 130 employees and growing, AccountingDepartment.com employs some of the greatest accounting experts in the country and serves businesses nationwide with unparalleled attention to detail and process with technology-driven, mission-focused expertise.
Bill lives in Connecticut, serves on the board of the Alternating Hemiplegia of Childhood Foundation, and is a regular speaker and consultant to business owners, entrepreneurs and CEOs, while serving as an expert advisor to national publications.