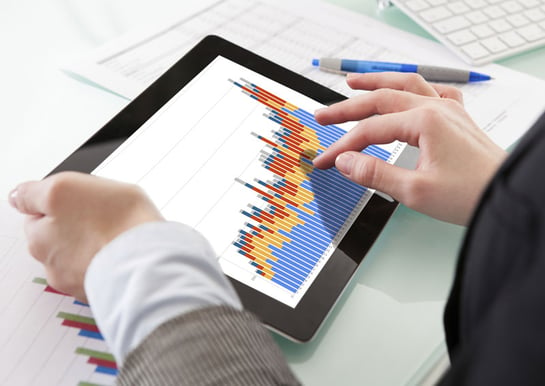 As more companies turn to outsourced business solutions, from outsourcing IT and telecommunications with managed services to hiring a virtual accounting firm, it's logical to look at the ways these services will impact your bottom line. From gaining outside investors to getting a better handle on your expenses, virtual accounting has been proven to empower your company's profit potential in a number of ways.
We're going to glimpse at seven ways you can increase revenue and improve cash flow with outsourced accounting solutions.
1. Virtual accounting solutions help spot wasted revenue in the form of fees. – Whether it's late payments or overdraft fees, there could be many small ways your company is losing the sum total of big dollars every year. Timely bookkeeping and a virtual accountant who manages your accounts payable solves these problems.
2. Accurate bookkeeping statements and the consulting services of a financial controller can help you reduce expenses on necessities. – Are you spending too much on leased vehicles? Are there functions in your company that could easily be outsourced? Can you negotiate better terms or better pricing with long-time vendors? Sometimes, the person managing your accounts payable just cuts the checks each month without thinking about what they're paying for, simply because that's the way it's always been done. With a virtual accounting service, you'll gain the advantage of a fresh set of eyes on your books, with an outsider's perspective and the knowledge of hundreds of other companies. Armed with this knowledge, your virtual accounting team can find easy ways to save money each month.
3. Find better ways to spend money in the right places. – Increasing profits isn't all about saving money. Sometimes, increasing spending in certain areas (like advertising, marketing or equipment that will improve productivity) can empower your profit potential. Again, a strong virtual accounting solutions provider can spot these opportunities for growth. Then the choice is in your hands to take action or not.
4. Virtual accounting solutions help you enjoy more accurate job costing to improve profits. – Many of our clients come to us saying they are losing money due to inaccurate job costing. Our virtual accounting staff sees incredible room for profit potential when we implement processes and procedures that lead to timely and accurate job costing for our clients.
5. Manage accounts payable and accounts receivable to improve cash flow. – There's no reason to leave money sitting on the table with late invoices. By timing AR and AP correctly, you'll ensure you always have the money you need in the bank for everything from utilities and rent to payroll, and your cash flow statements will look better, too, if investors evaluate your company.
6. See the "big picture" of your company's finances to make better decisions for the future. – Outsourced business solutions include a virtual accountant and financial controller who services that include financial forecasting, equipping you with the information you need to make the right decisions for your rapidly growing business.

7. Apply for outside funding or investment capital with up-to-date, GAAP-compliant financial statements. – If you want to apply for investment capital in the form of a grant, bank loan, venture capital or money from angel investors, your prospective investors will want to see financial forecasts and financial statements that adhere to the Generally Accepted Accounting Principles.
Not every small business bookkeeper understands the complex nuances of accrual accounting. Virtual accounting solutions include virtual accountants that are trained in GAAP, so your financial statements are all GAAP-compliant, making the path to increased profits through growth from investment capital that much easier.