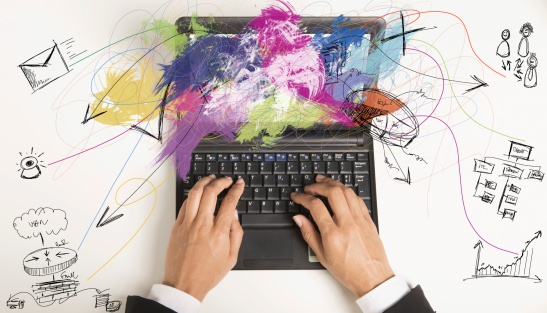 Given the widespread adoption of cloud-based software across all industries and technology platforms, it is easy to see how cloud-based accounting software would likewise gain traction across the accounting technology spectrum. Additionally, as cloud-based accounting tools are likely to grow in popularity over the coming years, the prudent CEO needs to consider whether to convert to a cloud-based accounting system is a good decision for ROI. While we recommend discussing your options with an accounting services or outsourced accounting provider to learn whether these opportunities are a good fit for your business, the following should help you get started in your investigation.
Subscription vs. Upfront payment
Desktop versions of accounting software, especially those that scale to enterprise-level, can be very costly investments in the thousands of dollars annually—then multiplied by required user licenses or maintenance fees. Annual upgrades, IT support, ongoing professional training and other indirect costs all increase the expenses surrounding managing on site accounting software.
Conversely, cloud-based accounting software is typically subscription based, with lower fees billed on a monthly basis. While the fees never go away and you never "own" the software, the costs of maintenance, upgrades and servers are borne by the software provider. If servers need to be expanded to include more users or upgrades are required, these will be handled by the provider and generally without any additional cost to you. Keep in mind that the control over when and how the updates are managed is not under your control either but accounting software companies will usually do their best to make important improvements frequently and seamlessly.
Access to Information
Unless you're maintaining a remote access point on your company server (which undoubtedly adds cost concerns), then you are likely limited in where and how you can access your financial statements with a desktop solution. This may be fine for the way you manage your accounting processes—but if you need real-time access from anywhere, have multiple users requiring access from different physical locations or work in tandem with an outsourced bookkeeping service, then you need to ensure remote access is available. Cloud-based accounting software typically features an "access anywhere" structure, allowing multiple users the ability to log in and update information, download reports or run statements regardless of where they are located.
Security and Data Control
Being able to work within one ledger from multiple locations brings into question the ability to secure confidential financial data. At first examination, cloud software may not seem as secure as desktop-stored data because of recent data security breaches and ease of access, but information stored in the cloud is typically protected through encrypted secured entry points and accessible only via password-protected login. For physical theft and damage, information is stowed safely off-site, so in the event a laptop is stolen, the only ones who have access to accounting data are those with the account user name and password. Using a cloud-based data storage solution also secures accounting information in the event of a fire, flood, or other emergency, which may not be the case for data stored on local servers in your office.