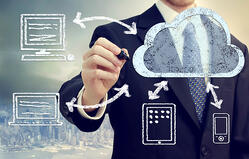 There is a revolution occurring in the accounting software industry--and it is taking small businesses with it. Where there were previously limited options available for SMBs without enterprise-level needs and resources, the market has recently been disrupted by quite a few tech-savvy accounting software providers offering enterprise-level software for SMB needs.
However, it can be overwhelming to navigate integrations and implementations--especially when trying to decide which applications to deploy in your business. Perhaps you are considering including expense tracking management, mobile time sheets or want to integrate your POS with a new QuickBooks Online file--but how do you know what to evaluate and whether they will all play together nicely?
While your accounting service or the app developer will likely have support and guides available for your perusal, we recommend evaluating three preliminary features of all integrations before going any further in your research. After all, time is money--or at least you will find that out after you integrate your time tracking with QuickBooks. So before signing on to anything, check to make sure each integration helps you do the following:
1. Improve Data Aggregation
The primary benefit of accounting software integration is keeping your data synced between multiple applications. The core of any integration is the seamless transfer of information from one source to another, preferably with two-way synchronization at all times. Does your CRM integrate with QuickBooks to help with job costing and class tracking? Make sure that your clients and projects, hours spent, expenses accrued and everything else will appear in each program so you can navigate with ease and avoid spending any time on redundant data entry.
2. Reduce Data Entry
Speaking of redundant data entry, your integrations should transform your workflow so that it is as automated as possible. This means reducing or eliminating entirely the need for anyone to hand key information. If you're not familiar with how to directly import and upload data from your bank, credit card or payroll, you either need to start learning more about QuickBooks and your integrations or find a bookkeeping service that can do it for you. Spending any time manually entering data is a waste of time for you and is counterproductive to the purpose of seamless technology integrations.
3. Establish Automated Workflow
When you remove the requirement to hand key or manually enter information, you open up the opportunity automate the review, approval and processing functions of your accounting and bookkeeping processes. Simply, you stop creating opportunities for delays and oversights because the burden is on the software integrations to move information along instead of the approvers and service providers. Whether you're using an outsourced bookkeeping service to handle your reconciliations and accounts payable or you're managing it in house, you'll find integrations like bill payment processing will help move the entire process into quick and simple steps and keep your accounting humming along.
Not sure which accounting technology integration to start with? Our experts can help you navigate which services are right for your needs and get your accounting processes into modern day.