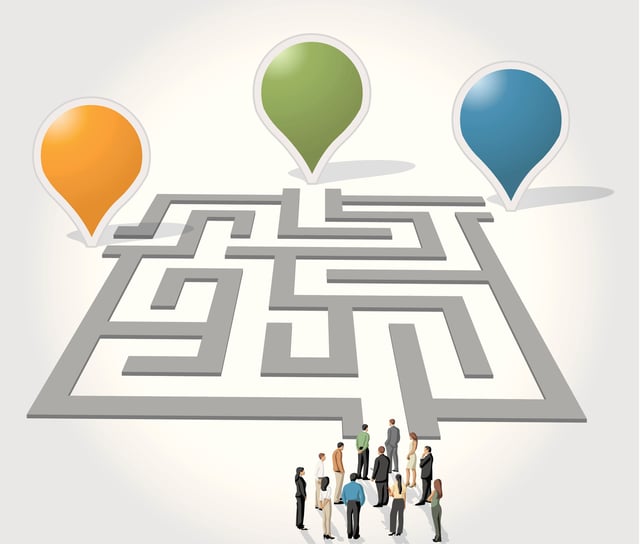 We stumble across replicas of our website, thought leadership and work product fairly regularly. Yes, even close industry contacts and well known competitors have on occasion attempted to steal our content and repurpose it for their own websites. While we appreciate that imitation is the sincerest form of flattery, we also realize that in some ways our hard work is being used to mislead prospective clients into accidentally trusting an inferior company that can't do (and therefore copies). If you are even beginning to consider using an outsourced company, here are a few things you need to know.
A Website Is the Beginning, Not the End
It is far too easy to create a compelling, professional-looking website these days. A sole proprietor with no experience can create an online presence that looks far greater and more tenured than a large firm with vast resources. In all likelihood, your search for the right outsourced bookkeeping services will start via Google search (or perhaps from peer recommendations) but it should in no way end there. After you have a shortlist of the websites and companies you are interested in, you still have a long way to go to vet the company.
Look Behind the Curtain and Get to Know Them
Your next step may very well be on their website—by venturing over to their team page. A big company needs a large staff to serve a lot of clients. After all, bookkeeping is still very much reliant upon work processed by staff, even if they have mastered complex integrations and accounting technology automations. If the company has only a handful of employees or a single face pictured, you can start to guess the limitations their services might experience.
Don't forget to check third party sources as well. Visit LinkedIn to get to know your prospective service provider's background. Did they recently found the company? Are the number of employees connected to the company even less than the few shown on the website? Do the bookkeeping staff have notable experience or was their previous job unrelated and recent? Are the owners well-respected and published in the industry? Or are they just getting started and have lackluster backgrounds? These are all ways to review the qualifications of the company and assess the potential to service your business.
References and Referrals Will Provide Security
Finally, going straight to their clients should help you gain an understanding of whether they will be able to support you. Accounting client testimonials on the website are a good place to start but of course no company would put a bad testimonial on their site. Once you have gotten far enough along with a company, ask for the contact information of clients with businesses similar to yours – either by size, industry or accounting needs. You should be able to reach out to one or two to hear from them how their experience has been. If a company is reluctant to share references, you may want to keep looking for alternate providers.