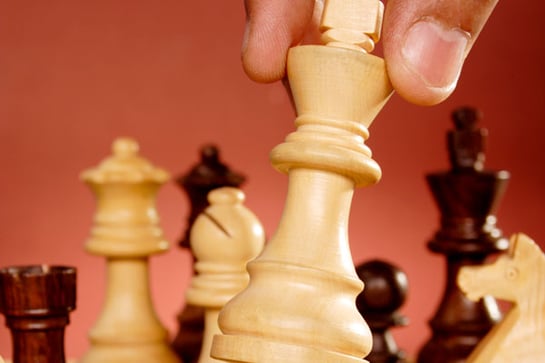 CFOs are always under pressure to find time to research new growth opportunities and oversee the financial health of their organizations. Learn when to consider outsourced controller services to carve out more time and efficiency for CFOs.
Time Is Money
According to a recent report from the Economist Intelligence Unit, 45 percent of executives cite time constraints as their number one problem hindering them from achieving their professional goals and duties. Because time is an irreplaceable resource, CFOs are relying more and more on financial controllers to help take up the slack. As a member of the C-suite, your CFO needs to be able to delegate certain tasks to the financial controller in order to accomplish successful outcomes for the company and cultivate new relationships with investors. Here are some signs that your CFO needs a helping hand:
The organization is going through a transition that includes a new CFO.
New or existing product lines are being driven to new markets in order to organically grow the company.
Pending legislation against the company results in an extraordinary amount of time spent on evaluating settlement options.
Areas of spend are not producing great enough ROI.
The organization has hit the $1 million, $10 million or $25 million revenue benchmarks.
Industry changes have dramatically changed the corporate playbook.
The organization has hit a financial plateau.
Strategy Is Key
All of these circumstances require an increased strategic focus from your CFO. Deloitte recommends that CFOs use time screening, scheduling tactics, routinization and delegation of tasks in order to prioritize their time. Adoption of these time-changing strategies has led to a changing role for financial controllers as they take on tasks that would have been handled by CFOs in the past. Controllers now routinely perform the following tasks:
Oversee daily operations of global finance functions
Perform financial planning and analysis
Manage treasury and tax responsibilities
Supervise acquisitions, disposals and special projects
Develop the broader business agenda
Setting Priorities Eases the Load
As your company grows, the CFO must continue to ensure that top priorities are being met. Recruitment of talented people, continuously improving reporting and adding value to the business are foremost on your CFO's agenda. Knowing that the financial controller is getting the basics right is pertinent to improving efficiency and getting the job done.
How Outsourcing Controller Services Helps Your Company Grow
Staffing Costs
Hiring and training a full-time controller can be expensive and doesn't necessarily ensure quality and efficiency. The national average salary for a controller is $93,829 and can soar up to $146K or more depending on location and expertise. Outsourced controller services average $2500 a month, or $30,000 a year — a third or less of the cost of hiring a full-time on-site controller.
Expertise
In addition to saving money on staffing costs, outsourced controller services provide your CFO with a variety of expertise options. Hiring a single controller for your company may give you a staff member qualified in one area, but when you outsource accounting services, you have access to multiple people with the knowledge you need when you need it. There's no added expense for benefits packages, office space and salaries due to extra staff. If you need a specialized service, you merely ask for it and you receive the experts you need.
Access to Tools
Instead of taking on the costs of implementing special software, outsourcing allows access to numerous tools that provide
Management of accounting and bookkeeping processes
Efficiency and improvements of reporting
Budgeting and forecasting
Cash flow management and projections
Job costing and inventory tracking
Key metric benchmarking
Audit preparation and advisory services
Strategic Guidance
When your organization is hit with special circumstances, such as pending legislation or dramatic industry changes, devising a timely solution requires strategic guidance from experienced professionals. Contracting a short-term expert may cost more than the solution itself. However, using outsourced accounting services provides the expertise of people who can offer input and develop working strategies.
Reduced Risk of Fraud
All employees require oversight, but the financial health of your corporation demands supervision against fraudulent activities. It might seem like hiring invested people would decrease the likelihood of fraud, but outsourcing can actually catch more errors. While an outsourced controller still cares about your business, there is less opportunity for security breaches, collusion and cover-ups by deceitful employees. The outsourced controller ensures that proper controls exist and develops methods for using them accurately.
Fewer Distractions and Increased Efficiency
Outsourced staff aren't distracted by water cooler gossip and workplace drama. Although they do more than crunch the numbers, their focus is on productivity and efficiency. Because they are conducting their duties off-site, they are less distracted by meeting requests and networking responsibilities that might otherwise hinder productivity on-site. Maintaining objectivity, a paramount function of a controller, is easier for the outsourced controller.
Increased Scalability
Because roles are constantly changing, outsourced controller services can meet the demands of your growing business. With the expertise and experience of an entire staff rather than one employee, all of your company's financial needs are attended to with precision and care.
Your CFO is no different from any other member of your team when it comes to the success of the company. Help your CFO ensure your organization's financial success by knowing when to outsource controller services to save time and empower the company's growth.