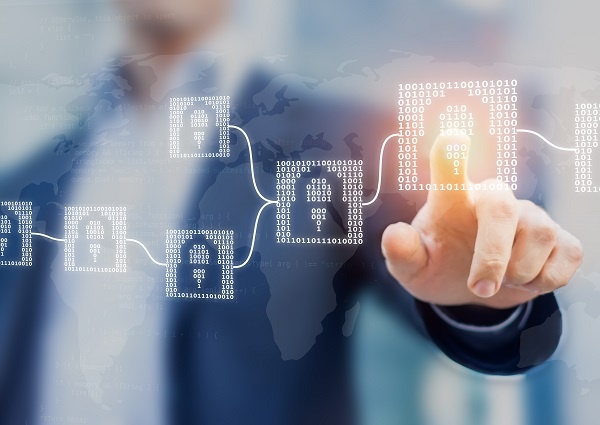 Cryptocurrency has been a hot-button issue for the past year with major advances being made to blockchain technology quickly. This in addition to more recognition from lawmakers and agencies like the IRS is lending more legitimacy to cryptocurrency so it's no longer delegated to just a niche interest for the tech-savvy. Organizations ranging from corner delis to hospital networks are accepting cryptocurrency payments in person with the help of mobile apps, while Shapeshifter has been a game-changer for large online retailers like Overstock.com to accept cryptocurrency.
So, should your business take that plunge and start accepting cryptocurrency? Let's look at some of the possible bonuses and disadvantages that would come with such a move.
Chargebacks are eliminated.
Chargebacks can be a rude awakening when a customer finds out their credit card was stolen or doesn't agree with the amount they were charged. Cryptocurrency has a more cash-like attribute in that the user either has enough to pay for their purchase or they don't.
All transactions are final and added to the blockchain through mining. Once sufficient funds are verified, both parties must reach consensus to approve the transaction so it can't be disputed later on. Given that every $100 in chargebacks actually costs business owners $308, this is definitely an added benefit of cryptocurrency transactions that shouldn't get overlooked.
Cryptocurrency has fewer privacy and identity theft concerns than traditional payment cards.
Statista says that 17% of online shoppers abandon shopping carts because of concerns with security, and another 18% said security measures are too excessive, resulting in a poor user experience. Because cryptocurrency doesn't rely on sharing personally-identifiable information the way that credit and debit cards do, customers have the peace of mind that comes with not having to share personal data for online purchases. Even in the case of physical stores that accept mobile cryptocurrency payment, there's no identity information for hackers to take in the event of a breach. Of the more than 1,000 cryptocurrencies currently out there, some of them have enhanced privacy features such as Dash and Monero and are utilizing private blockchain for users who are less comfortable with the more popular Bitcoin, Ethereum, and other cryptocurrencies that don't obscure as much information.
With that said, while incidences of fraud and identity theft may be less frequent and severe compared to traditional payment modes it doesn't mean that cryptocurrency is totally infallible. While blockchain technology makes it safer than traditional banking, technical glitches and human errors can still happen. Accounts can also still get breached on a large scale.
The transaction fees are lower unless there's a surge.
US merchants have to eat $78 billion per year in card processing fees. Due to decentralization, processing times for cryptocurrency are faster and there are little or no fees for processing payments. There are also no restrictions on who can send a payment anywhere in the world and no onerous currency exchange fees as a result.
However, the technology isn't there 100% yet for processing large volumes of transactions. Recently at the North American Bitcoin Conference, it was likened to the infamous Windows 98 blue screen of death when Bill Gates first showed it to world when the conference had to stop accepting online payments for last-minute tickets in Bitcoin. Transaction fees for Bitcoin would exceed $30 during high-traffic times of day for tickets selling for $1,000. Because there was such a high demand for tickets, the network got congested and transactions had to be processed manually until they stopped accepting cryptocurrency payments.
Incredibly high demand is certainly a problem every business owner wants to have, but it can become a money-losing problem fast if you don't have a robust technical solution in place. If there are times when your business faces surges, such as during holiday sales, having a stable and inexpensive mode of accepting cryptocurrency payments online and in person just might not be there yet.
Cryptocurrency is facing challenges on the taxation and recordkeeping front.
Although the IRS and other nations' taxation and commerce departments are lending more legitimacy to cryptocurrency and recognizing how widespread its use is becoming, it's not recognized as an actual currency in the US.
This is presenting major challenges as far as taxes and business recordkeeping are concerned. Per the IRS, cryptocurrency values need to be converted to their worth in cash and then reported as normal. Trading cryptocurrency is also getting noticed by the tax man, as Coinbase recently had to surrender information on 14,000 accounts to the IRS for failure to report holdings to them. Because many people trade cryptocurrency like a stock but is not an actual regulated security, trades aren't automatically reported the way they are with securities brokerages and it's causing headaches at tax time. Converting those values for thousands of business transactions is cumbersome.
There are many pros and cons to accepting cryptocurrency and you have to decide if it's the right time for your business to jump on board. While the enhanced privacy is one of the foremost advantages, there are also regulatory and recordkeeping challenges that can make it something you may want to hold off on until technology and regulations both improve.