Today we unveiled the result of a year long project to better address client needs--our Bookkeeper in a Box 2.0! Exclusively for AccountingDepartment.com clients, the following announcement ushered in our new wave of virtual personnel to our clients today. Interested? You're welcome to "build your own bookkeeper" in beta via the link below but BiaBs are currently only available to our clients.

Introducing the Bookkeeper in a Box!
The latest in virtual bookkeeping technology is now available for our clients.
As many of you know, we spent the past year surveying our clients, industry associates and staff to see which particular aspects of virtual accounting were working and which could be improved. Among the results we recorded, one thing stood out—our personal, direct connection between bookkeeping staff and clients is one of the most important aspects of our services. So, today we are excited to announce that we're taking it one step further—with your own personal Bookkeeper in a Box!
Bookkeeper in a Box 2.0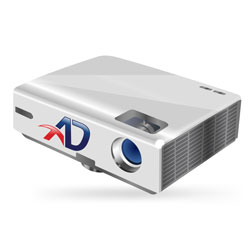 The Bookkeeper in a Box 2.0 is a revolutionary new product to complement our services. A hologram-based support system, BiaB is fully customizable, programmable and an expert in literally everything accounting. It is easy to setup and can fit into any nook & cranny office space you have. Just power the BiaB up and watch her go!
Rest assured, your current AccountingDepartment.com team will remain intact—the BiaB is the perfect "assistant" to their work—offering you a complete on-site bookkeeper at no additional cost. Plus, the added benefit of having one of the first hologram employees ever created!
Every client will receive one over the summer—but starting today you can begin customizing your BiaB to your specifications. Your bookkeeper can work with you to ensure all modifications are set to your needs and ready to go by the time you receive your BiaB this summer.
Some BiaB options include: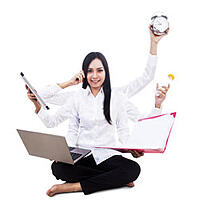 Choose between 2 and 8 sets of hands to get work done faster!
Set humor and friendly levels to your preferred style
Inspirational quotes
Urgent message notifications to your preferred ring tone
Energy Saver options
Ready to get started? Start adjusting your preferred settings via this link. Your ADC team will receive your preferences and start programming your BiaB right away!