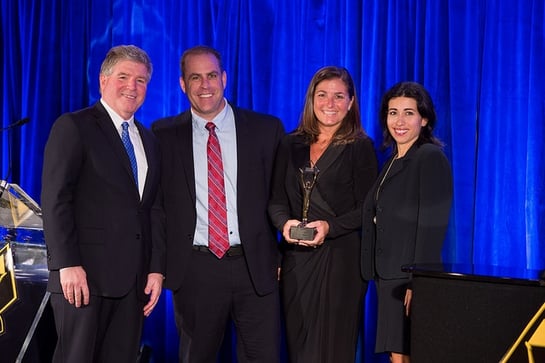 As most of our loyal blog readers know, we typically write on topics related to small business, bookkeeping best practices and a host of information related to outsourcing accounting services. But today we are going "off topic" because we have incredibly exciting news that we wish to share with everyone. On Friday, September 30, 2016, AccountingDepartment.com was awarded the Gold Stevie Award for Employer of the Year! While we have always prided ourselves on our company culture and engagement initiatives as well as our leadership and our employees, this award goes above and beyond that by recognizing our achievements and their meaning on a national stage. And we are profoundly happy to announce that to everyone today.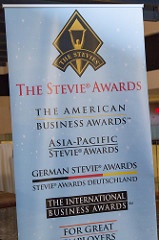 While we have not publicly announced many of our company goals (and there are quite a few!), one of our priorities as we look to the future is to be the Employer of Choice, inside and outside of the accounting industry. We actively engage in many projects and programs to drive engagement and take a positive approach to employee management and development. We believe this makes us extremely successful at both attracting top talent as well as retaining it. In our short but impactful 12-year history, we have employees already celebrating their 11 year anniversaries with us. This means a lot to all of us—and it drives us forward in our quest to always be the Employer of the Year.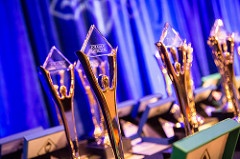 As we move this company forward, embark on new initiatives and strive for greatness, we know that it will be our employees both as individuals and as a team that get us to our goals. In a recent fireside chat via Facebook Live that we were privileged to attend with EO Nerve in Boston, HubSpot CEO Brian Halligan said "Culture is how people make decisions when you're not in the room telling them what to do". As a virtual company, this makes our culture even that more important. By receiving the award for Employer of the Year, our efforts in creating and driving forward our company culture are validated and brought to the forefront as an example of how to motivate remote employees, create a wholly virtual work environment and excel as an employer with an engaged and dedicated team. If you are reading this and in need of advice on how to better support your virtual company culture, we welcome you to reach out with any questions!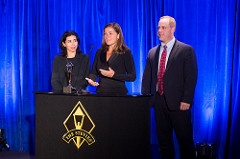 On behalf of our company Directors and the entire team at AccountingDepartment.com, thank you to our clients, our colleagues, our industry friends and to you. Whether you work with AccountingDepartment.com, are considering us as your next accounting services provider, or simply stop by our site to read up on our latest articles and information, we thank you for your support and look forward to sharing continued success in the future.
Interested in learning more about how to join our team? Visit our Careers page to view current openings or submit a general interest application.
Want to know how the best employer in the accounting industry can help your company with outsourced bookkeeping and controller services?