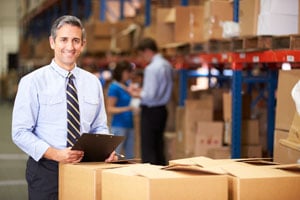 Job costing is an important function in the construction and service industry. To find the job cost, all costs for one specific job or a batch of manufactured goods are calculated. This includes materials, labor, and overhead costs. The costs carry forward through the life of the job or the batch.

Any industry can use job costing to make sure product and service pricing covers the actual costs and overhead and allows a profit to be earned. Long-term accountants generally know how to work out a job cost by hand, but these days there are plenty of accounting software options that will make the process easier.
Jonas Software
Jonas Construction Software offers two versions of their program: Enterprise and Premier. The company focuses on serving the contractor industry including electrical, plumbing, HVAC, mechanical, and general contracting businesses. A full-service software, the Jonas products include accounting and payroll tools, as well as job cost functions.
Unanet
Created by Unanet Technologies, Unanet is budgeting and forecasting program that serves a wide variety of industries. Unanet not only supports job costing, it also has centralized project management capabilities. Contractors are not the only people who use Unanet. Engineers, architects, non-profits, and digital agencies also utilize this diverse tool.
Total Office Manager
This all-in-one software service by Aptora can be used for job costing as well as other accounting services. Total Office Manager stands out from other options because it has mobile and web-based versions available in addition to the installed option. Total Office Manager is used by construction, HVAC, electrical, plumbing, appliance repair and installation, landscaping, pool service, and locksmith companies.
PubWorks
Created by Tracker Software, PubWorks is unique because of its niche market. This software is a GIS-integrated Asset and Management software designed specifically for city and county public works offices. It is not a replacement for accounting software and is used only for job costing, job tracking, and work order management.
Construction/Job Cost
A web-based option by WennSoft, Construction/Job Cost offers most accounting and job cost functions except for the ability to create estimates. Some customers may be able to overlook the lack of features in favor of the addition of mobile access and the ability to use the system while in the field. Oil and gas, fire and security, energy, and construction companies are the primary users of this cloud-based program.
Corecon
Corecon is web-based construction software to manage projects. It offers estimating, job in progress costing, budgeting & forecasting, production cost tracking, time tracking and cost-to-completion tracking. It is tailored for commercial construction and GC projects, providing customized solutions for a complicated industry.

Job costing is an important function of any business. It allows companies to track expenses and charge the correct prices for products and services. Whether companies need an all-in-one system that handles accounting as well as job cost functions, or they only require a job costing program to supplement what is already in place, there are plenty of options available. If you need help selecting and using job costing software, our accounting services experts can help. Schedule a free consultation to discuss your needs.
Sources:
http://en.wikipedia.org/wiki/Job_costing
http://www.capterra.com/job-costing-software
http://jonas-construction.com/Products.aspx
http://www.unanet.com/content/budgeting-forecasting?source=WC1PM
http://www.capterra.com/job-costing-software/spotlight/109469/Total%20Office%20Manager/Aptora
http://www.capterra.com/job-costing-software/spotlight/118528/PubWorks/Tracker%20Software