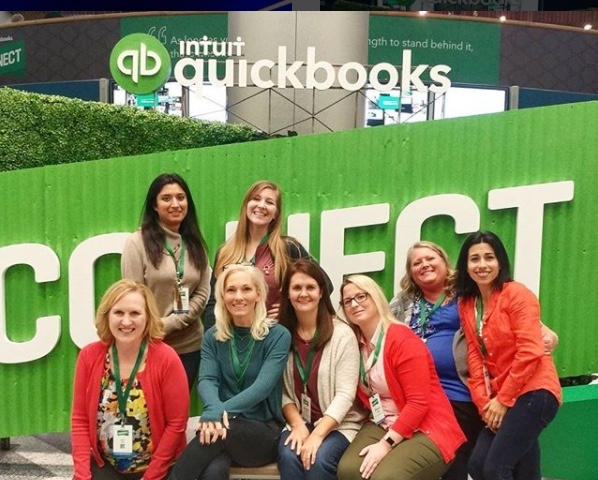 NEW YORK, NY – November 2017 – Industry leader AccountingDepartment.com today announced it reached a monumental milestone of 100 employees. This achievement is the culmination of 13 years of organic and strategic growth and sets the stage for the next implementation phase of AccountingDepartment.com's vision and strategic development plan.
A pioneer in both the world of outsourced bookkeeping and controller services as well as virtual hiring and operations, AccountingDepartment.com is the largest 100% virtual company in the accounting services industry. With over 100 full-time employees working from their home offices and a comprehensive structure of information systems in place to enable technology-drive, process-based integrated data management, extensive reporting capabilities, and collaboration across teams, AccountingDepartment.com has prioritized both its processes and its people since its inception on March 3, 2004.
A result of a vibrant and dynamic company culture, AccountingDepartment.com was the proud recipient of the 2016 Gold Stevie Award for Employer of the Year. This distinguished honor was bestowed just two years after winning multiple 2014 Stevie awards, including a Gold Stevie for Company of the Year and Silver and Bronze Stevies in the Women in Business Awards.
"We knew from the very beginning that our success as a company was going to depend on our people so we have invested in our company culture as well as the support and development of our team at every opportunity. We're proud to have celebrated many 10-year staff anniversaries in recent years and know that our team is the reason we are as successful as we are today," said co-founder Dennis Najjar, CPA.
The "quest to 100" marks only the beginning for AccountingDepartment.com. Having already demonstrated market strength across a myriad of metrics, achievements include significant expansion into different practice areas and verticals, a well-developed and widely adopted professional partnership program, and a growing base of company culture-focused activities, from health and wellness to social engagement.
In addition to a widely-anticipated celebration of reaching the 100-employee milestone, AccountingDepartment.com also has active plans for increasing public representation in 2018, expanding services to additional accounting systems, and curating additional specialties in technology, systems management, training and development, and thought leadership.
About AccountingDepartment.com: AccountingDepartment.com is the leading provider of technology-driven outsourced bookkeeping and controller services to organizations nationwide. As an award-winning, 100-person and process-oriented company, AccountingDepartment.com is on a mission to empower organizations with accurate, timely, and insightful financial data they can rely on to make the decisions that grow their business.
For media inquiries, please contact Andrea Boccard - Andrea.Boccard@AccountingDepartment.com or 888.858.9919, x214.