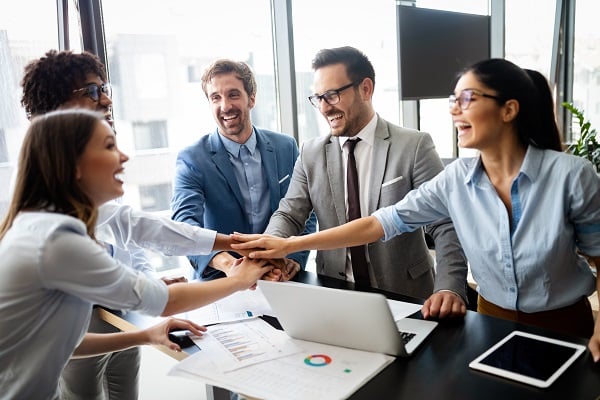 Your business development team can't act on metrics that they can't track. Key performance indicators need to be visible, accessible, and transparent. The more accurate your KPIs, the more agile and responsive your sales team will be.
Here are a few tips for improving the transparency of your KPIs, and ultimately improving the revenue of the entire company
Pare Down to Only the Most Important KPIs
One of the major mistakes businesses make is tracking absolutely everything. This inundates employees with extraneous information, drowning out anything that's important. Regardless of how dedicated your team is, there's a limit to the amount of cognitive load an employee can maintain. Begin by ensuring that you're only tracking the most important KPIs.
How can you identify the most important KPIs? Focus on the ones that most strongly correlate with your revenue goals, in addition to the ones that are most likely to be influenced by your staff. For instance, your demographic KPIs may be important, but functionally they aren't going to matter much to your business development team; they're more for your marketing professionals. Each department should have a different dashboard.
Use the Right Technology for Tracking Metrics
A customer relationship management (CRM) suite has become non-optional for most businesses. Within a robust CRM solution, nearly all metrics can be easily tracked. Reports can be developed in real-time and can be easily distributed among team members internally. Using the right technology truly makes a difference, because it creates a central station where all employees can get the information and reports they need.
In addition to leveraging the right technology, you need to ensure that your employees use this technology. Make it a requirement that employees regularly check their dashboard and KPI reports. With many suites, you can even see when employees have accessed reports last, and whether the reports have been shared by everyone.
Have Regular Meetings to Review KPI Reports
Reviewing KPI reports during regular meetings can help employees and managers alike become connected with the data. While employees may be checking the metrics on and off, they may not really be internalizing the information. Going over the KPI reports at intervals will give them the opportunity to explore the reports and to ask questions about them.
More experienced employees and managers may have key insights regarding the KPIs that aren't on the reports themselves. After all, reports can only do so much. If an employee has seen these trends before and identified key factors regarding them, they may be able to explain why the metrics are the way that they are, rather than just acknowledging the way that they are. Regular meetings also keep people on the same page regarding their KPI-related strategies.
Foster a Positive Relationship Between Employees and Management
Employees can begin to resent KPIs if they feel they are being punished unfairly regarding them. At times, KPIs can feel like a measurement of a team's failure. If a business development team is seeing KPIs turn negative and metrics falter, they are likely to blame themselves. They will feel even more negatively if management piles on to this perception.
KPIs need to be seen as opportunities rather than indictments. They cannot be seen as a constant measurement of where a business development team is falling short; instead, they need to be seen as areas that can be explored for improvement. Management should be supportive even if they need to be firm, and they need to consider the fact that it's possible that it is not the business development team's performance that is affecting things.
Be Realistic About Your Targets
Finally, it's a natural inclination for managers to set targets that are somewhat unreachable. After all, why ask for a 25% performance increase when you can ask for a 40% performance increase? The problem is that being unrealistic about your targets ultimately leads to your employees disregarding them. You can be as transparent about your metrics as you want, but they aren't going to mean anything.
While you may want to be a little optimistic about your targets, you don't want to be outright unrealistic. You want to be able to show your employees that the metrics are actionable and that your goals are achievable, with a little work. This will inspire them to work harder, rather than leading them to be discouraged from the very beginning.
With a little work, your KPIs and your business development team will be more effective. Your KPIs can't do any work if your business development team isn't knowledgeable about them. However, by the same token, your KPIs need to be functional, actionable, and realistic in order to be followed. When properly controlled, your KPIs will create a roadmap towards success: you just have to be able to read them.