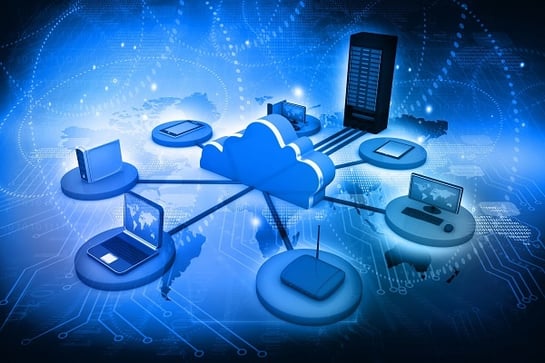 Most organizations that consider switching to cloud-based services are rightly concerned about security. In addition to the financial consequences of a data breach, the reputational harm from losing your clients' or employees' private data can be crippling. However, moving to the cloud can actually make your data safer if you know what to look for.
Employee Preferences
Your first step in evaluating a new system should be determining what your employees need to do and how they'd ideally like to do it. If new software makes your employees' lives easier, they'll be more likely to use it and less likely to turn to shortcuts that undermine your security efforts.
Layering
Having multiple layers of security provides similar benefits to access controls in that it limits the damage of any single breach. For example, your first security layer might be a simple password-based login that allows you to view account information. Check-writing ability might be behind a second security layer, such as two-factor authentication that sends a security code to the user's phone.
That way, if the user's password is compromised, the thieves might gain access to confidential information, but they would be unable to write checks and drain the client's bank account without also stealing a physical device.
Encryption
Other services keep data encrypted on the servers. This keeps their own employees from accessing it, and also makes the data useless to anyone who does gain access to the servers.
There are levels of encryption, with higher levels being harder to break than lower levels. As you add layers and levels of encryption, costs rise, so you need to balance the cost of extra security against the sensitivity of your data.
User Logging
Logging seems to go against privacy and confidentiality, but knowing who accessed what files and when serves two critical security purposes. First, logging can help detect unusual patterns to alert you that someone is trying to gain access or has already gained access to your data. If you're alerted in time, you may be able to increase your security before your data is compromised.
Second, if your data has been compromised, logging can help in your recovery. It will let you know exactly what data was stolen, and will give you information about the perpetrators that you can turn over to law enforcement or use in court.
Physical Security
On the other hand, cloud service providers usually keep their servers under close guard. This often includes 24/7 security guards, video surveillance and biometric access to the actual server room.
Backups
Reputation
As with any service provider, look at the company's reputation for following through on their promises, their commitment to building long-term relationships and how they handle problems when they arise. Beyond the technical requirements, you're looking for a strong partner because, ultimately, your own reputation depends on their ability to protect your data.