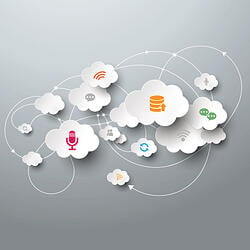 Being able to manage your accounting from anywhere can add efficiency and productivity to your workday. Utilizing programs that are cloud-based will give you around-the-clock access to all your files whether you are in town or across the country. Here are a few programs that can help you increase your bottom line while focusing on what's important: Getting things done.
Time Tracking
One of our new favorite time tracking programs is TSheets, a cutting edge new app for tracking employee time and helping with tracking, managing and reporting employee time (and therefore, productivity). It integrates with QuickBooks and helps small business owners get a grasp on where they are most--and least--productive so they can better manage their resources.
Bill Payment
Bill.com will allow you to schedule upcoming payments on a recurring basis to take the hassle out of paying your monthly office bills. You can also schedule payments to vendors through this system. Bill.com also streamlines the review and approval process, so if you have multiple people in charge of entering, approving and paying invoices--which you should--Bill.com can help automate the workflow so it moves seamlessly from one to another.
Expense Tracking
For the professional that's always on the go and has too many receipts to keep track of, you may want to look at Tallie. This program will allow you to take a snapshot of any receipt and store it for later use via mobile app. You can create entire expense reports and submit to your accounting department with the simple touch of a button--and save specific codes and projects for repeated use. It integrates with both Bill.com and QuickBooks, making your entire accounting technology suite function perfectly.
Being able to operate your business remotely not only increases your productivity but gives you leverage in building your brand and projecting a professional image. Taking the time to make your accounting processes function better is not only a smart strategic move, but frees you up to pursue other clients to enhance your business model. These programs are just a few in a series of cloud-based tools that can help you increase your bottom line and streamline the ability to operate from anywhere. With cloud-based applications, small business owners no longer have to be tied to an office… your accounting is wherever you are.
Need help implementing any of these apps or managing your accounting processes? Let our experts help you decide what you need and how to get started.