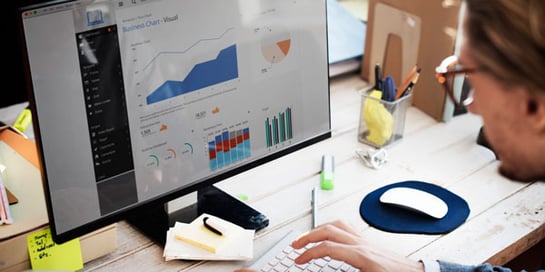 You handle your accounting department well, but your department duties are starting to overwhelm your available resources. Sometimes your additional needs are only temporary, but as your business grows you don't always have an accounting foundation for the growth. Some benefits of connecting your accounting department with a
bookkeeping service
includes additional manpower, expert advice, and accounting technology resources.
Time Sheet Monitoring
Your time sheets are an essential part of paying your employees properly, allocating vacation time, and tracking your overall rates for services and labor you provide. Even if you have a flat rate for your services, understanding the exact amount of time your employees put in allows you to keep your pricing in line with your expertise and demand. You also have a better idea of your employee and team efficiency when you have accurate time tracking.
Payroll Processing
Handling your payroll is most likely a job for your accounting or human resources department. Utilize outsource bookkeeping services to keep up with payroll processing and distribution as you grow. Your business' on-site resources and employees can be used for other important accounting tasks and core business functions.
Financial Consulting
Your CFO is great at his job, but he doesn't have all the answers. Mentors and other management members help, but having an experienced
outsourced bookkeeping
service provides practical advice and solutions. The service can help work on problems with your financial infrastructure, policies, and management without going through a trial and error process.
Accounting Technology
Your IT department has a significant workload on a day to day basis, so developing a financial infrastructure may be beyond their resources. Your accountants run into specialized technical issues relating to the
financial software
they use on a day to day basis. A feature that looks good to the IT staff may hinder a smooth workflow for your accounting department. An outsourced bookkeeping service uses the most effective accounting technology solutions, tested in a variety of business sizes and situations. You don't have to put your valuable time into implementing solutions, as they've done the hard work for you.
Choosing to use an outsourced accounting services or bookkeeping services provider can sometimes be intimidating. Make sure whomever you choose acting like your trusted partner and is willing and able to answer your concerns at every step.
If you're considering using an outsourced accounting service for your bookkeeping, we can help you weigh your options and needs. Let us know how we can be of help!