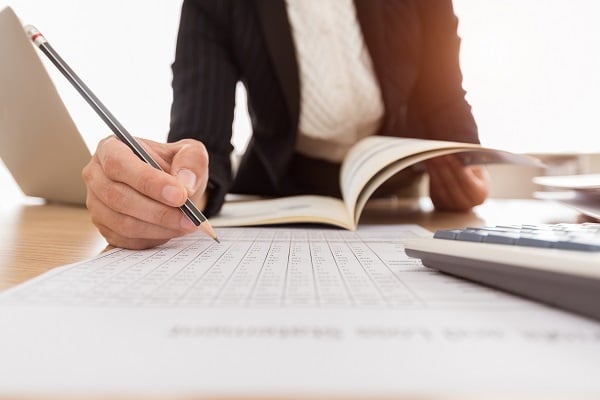 As the owner of a small business, you've probably been getting by with piece-parting your financial and accounting tasks to various members of your organization. You may even be outsourcing some of the work. However it's being done, odds are that it's not being handled in a centralized way. In the early stages of getting a business off the ground, this approach makes perfect sense. As your company gains more solid footing and starts growing and expanding, however, this strategy will probably start to backfire. You're likely to be in a state of perpetual confusion about the financial status of your business, and that's a precarious position. Sound familiar? If so, it may be time to hire a controller.
What are Controller Services?
To understand what controller services are, it's helpful to understand what a controller is. According to Investopedia, a controller is "[an] individual who has responsibility for all accounting-related activities within a firm." In larger organizations, a controller may report to the head of the accounting or finance department. In a small business like yours, however, a controller would report directly to the CEO. Think of a controller as the go-to person for all accounting- and finance-related tasks.
With that in mind, then, controller services encompass the tasks that a controller is typically expected to perform. All too often, small business owners assume they can go without a controller. If anything, though, a controller is even more indispensable to a small company. As the owner of a small business, you need to stay abreast of where your company stands financially. When everything is scattered all over the place, getting a clear idea of the big picture is pretty much impossible. Imagine how much easier it would be to be kept up to date by a single person who is responsible for overseeing your company's financial and accounting activities. If that sounds appealing, it's time to sign up for controller services.
Do You Need Controller Services?
As with any major business decision, you need to weigh the pros and cons of hiring a controller or outsourcing controller services. Will the benefits justify the extra expense? Couldn't you just continue on as you are? Here's the thing: Even if you've been able to keep your business on firm financial footing, further expansion will make it more and more difficult to do so. Your accounting and finance needs will become more and more complex. Furthermore, you don't just need a business plan or business model; you need an accounting and/or financial plan or model too, and that's where controller services come into play.
Controller Services Checklist
Run down the following checklist of typical controller services. Doing so will give you a clearer idea of whether or not your business can benefit from having a dedicated controller.
Day-to-Day Accounting and Cash-Flow Maintenance
From payroll processing to taking care of accounts payable and receivable duties, day-to-day accounting and cash flow tasks are of the utmost importance to businesses of all sizes. Because you own a small business, your controller would likely be the person to manage these crucial everyday tasks. Right now, you might personally be handling them yourself, or you might have delegated the work to one or two employees. Wouldn't your attention and time be better focused elsewhere?
Basic HR Tasks
Who currently handles employees' benefits questions, maintains employee files and takes care of other human resources related tasks? These and other tasks, including 401(k) activities, hiring and training new employees and address employees' concerns are all things that would be handled by a controller. As your business grows, human resources tasks will become more complicated. To keep things on an even keel, it's often best to sign up for controller services, which ensures that everything is being taken care of efficiently and effectively.
Financial Management Reporting
How do you currently stay informed about where your business stands financially? Regular financial reporting is important, but finding the time to get it done - and to ensure that it's accurate - is a tall order. With a controller, you'll always know where to turn for information about your company's current financial status. Furthermore, a controller can bring issues to your attention long before they spiral into major problems.
Accounting Procedures and Policies
In the early phases of getting off the ground, most businesses don't bother establishing accounting policies and procedures. You can get away with this for a while, but if you're serious about growing, expanding and enjoying ongoing success, it's crucial to have a clear accounting policy in place. The policy will need to evolve and change along with your business too, and this is precisely the kind of thing that a controller can handle while you focus on more important matters.
Establishing an Accounting Department
Right now, the idea of having an actual accounting department may seem ludicrous. If your business keeps growing, however, additional services and more complex financial management will fall under this domain. Having a controller to oversee the expansion will ensure your services evolve responsibly to match your needs. With controller services, you'll be able to outsource your accounting department when the need arises without having to put other matters on hold. In other words, the task won't fall to you. It will fall to your controller service provider, who will know precisely what to do.
Accounting Software Implementation
Accounting software is a godsend to any small business. The programs you're using now many not continue to support all of your needs as your company grows and expands—or you may need to add on additional integrations or advanced tools. Furthermore, new versions of the software you use will be released on a fairly regular basis. Who's going to handle implementing new accounting programs and upgrading current ones? Who will train employees to ensure they know how to use such programs effectively? Rather than bear the brunt of this time-consuming burden, combined bookkeeping and controller services handle it for you.
Annual Audits
Is there time in your schedule to prepare annual audits and to take care of other critical weekly, monthly and yearly tasks? There's a lot more to it than pushing a button, of course. A lot of information must be compiled first, and that alone can take up huge amounts of time. Your controller would be tasked with handling this kind of thing, so you can be sure that it's being taken care of as needed. The days of letting things slip through the cracks will be over.
And So Much More...
Controller services can be customized to suit the unique needs of your small business. Your dedicated controller can also take care of these and other tasks: forecasting, job costing, project costing, cash flow monitoring, overseeing the closing of books, budgeting and advising on important business purchases.
Like any small business owner, you have a finite amount of time and energy. There are only so many resources to go around. At a certain point, financial and accounting matters will become too complex to simply be delegated around to various employees. A great way to lay the foundation for the future success of your business is by incorporating outsourced controller services. Doing so will eliminate confusion, keep you in the loop and help you plot a course for continual growth, expansion and success.