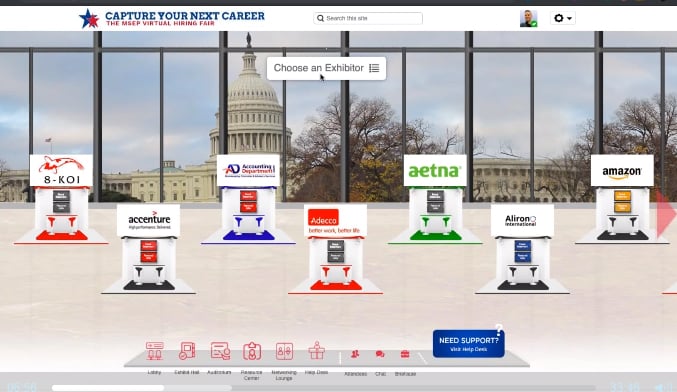 Finding a great place to work can be a challenge, but finding a great place to work while a military spouse can be even more difficult. That is why we are proud to announce our participation in the first-ever Department of Defense Military Spouse Employment Partnership (MSEP) Virtual Hiring Fair tomorrow, February 19.
This special virtual hiring event is a way of connecting companies and organizations that have committed to recruit, hire, promote and retain military spouses. AccountingDepartment.com will have two representatives available to chat and answer any and all questions about our open opportunities. All attendees will be able to live chat with hiring managers and representatives from MSEP companies and organizations, learn about resources provided by the MSEP Spouse Ambassador Network and connect with SECO career coaches available to offer helpful employment tips.
The Department of Defense's Military Spouse Employment Partnership (MSEP) is a targeted recruitment and employment solution spouses and companies. According to the MSEP website, military spouses face a 26 percent unemployment rate and a 25 percent wage gap compared to their civilian counterparts. 77% of these spouses want or need work, yet frequent relocation is often a barrier to finding and maintaining a rewarding career.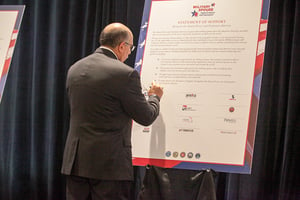 For over fifteen years, we have served the businesses of entrepreneurs, forward-thinking owners and executives, government contractors, and the like by providing an entire outsourced accounting department known for a level of expertise in processes and personnel commonly unattainable by small and mid-sized businesses. AccountingDepartment.com is the largest and most experienced provider of outsourced accounting services, helping business owners and executives make smarter business decisions. We look forward to expanding our workforce as our company continues to grow, and are honored to be an inducted member of the Military Spouse Employment Partnership.