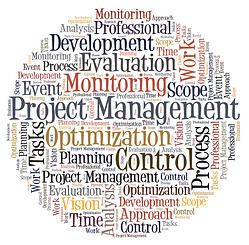 Big business has leveraged strategic outsourcing for years. More recently, the emergence of new technologies and software products has made outsourcing a smart choice for small business, particularly in the areas of accounting and finance. Small business is increasingly turning to outsourcing in these and other areas as a way to control costs, increase efficiency, reduce risk, enhance productivity and focus on core business objectives.
The Expansion of Outsourcing
According to a recent study by Ovum, companies are expanding outsourced services beyond the traditional areas of payroll accounting, accounts payable and accounts receivable. Business is "moving up the value chain," according to Ovum analyst, Ed Thomas, and "looking to move from relatively basic transactional processes, such as accounts payable to more strategic functions, like budgets, forecasts and internal audits." As companies look for new ways to cut costs and increase efficiency, they are incorporating an ever-wider slate of outsourced activities, including those related to employee productivity.
The Benefits of Time Tracking Software
Time tracking software provides a way for employees to track their time sheets in real time, and for managers to assess employees' relative productivity levels. As such, time tracking software is an increasingly important human resources tool for small business.
Time tracking software increases productivity by:
Providing managers with a tool to measure employee performance. Able to see how employees spend their time, managers can assign tasks based on competency, reward high-performing employees and counsel those who are underperforming.
Assessing appropriate staffing levels: Managers can control payroll costs by determining if the inability to achieve desired outcomes is related to inadequate staffing or to weak employee performance.
Enhancing performance reviews: Managers can more easily measure the productivity of employees against one another and against group averages.
Giving employees a tool to improve their own performance: Time tracking software empowers and protects employees by quantifying their productivity and permitting them to participate in managing their own time. By creating individual action lists and performance goals, along with the steps necessary to achieve them, time tracking software contributes to employee motivation and morale.
Finding the Best Time Tracking Software for Your Business
Every business is different, and each needs its own set of time tracking features. In general, however, there are common core features offered by the best software that are applicable to the needs of most small businesses. These include ease of usage, generation of clear and comprehensive reports, mobile and GPS capabilities and the ability to generate employee alerts and reminders.
TSheets
TSheets is among the strongest time tracking products on the market, both because it is relatively inexpensive (important for small businesses) and because of the comprehensive features and benefits it offers. These include mobile time tracking, employee scheduling, sick leave, flex time and vacation tracking, approval process control, attendance, management, project time tracking and multiple pay rates and projects.
TSheets is one software product among the many which have revolutionized the way small companies do business, making outsourcing a more attractive option. In the years ahead, as its benefits become more apparent, small business will discover new and better ways to leverage outsourcing and new business functions to outsource.
If you need help analyzing whether time tracking software can help improve your small business accounting productivity, our dedicated accounting software and technology integration specialists can help.