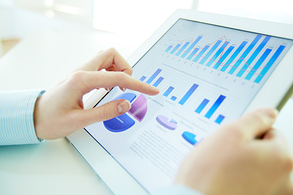 Basic bookkeeping principles have remained the same for centuries, but the methods and technology bookkeepers use have changed. Gone, for the most part, are actual "books" or paper ledgers, replaced by spreadsheets on computer screens and virtual accounting techniques. 


Technology makes many aspects of bookkeeping services easier, but it brings about new challenges for business owners. Not only do business owners who are struggling to keep their own books need to know accrual-based accounting and the Generally Accepted Accounting Principles, (GAAP), but they must know how to leverage the bookkeeping software applications.


Bookkeeping Spreadsheets Provide Valuable Hidden Information

Cash flow statements, balance sheets and profit & loss statements provide valuable information to a business owner about the current financial health of the business and potential for future profits. Bookkeeping software today can organize this information in relevant ways, enabling anyone who understands basic bookkeeping principles to analyze the information and leverage it for business growth. 


This leaves overworked, stressed out business owners with three tasks related to basic bookkeeping services:
Managing the books with accuracy and timeliness
Analyzing the financial data
Determining the best financial decisions to make and the right course of action based on that data


That's where the 360 Degree Accounting process of AccountingDepartment comes in. Your bookkeeping software specialist sets up the best virtual accounting software for your firm, giving you and other authorized personnel in your company secure, remote access. Your full-charge bookkeeper maintains your books on a daily, weekly or monthly basis. All your financial statements are available, at your fingertips, with the clicks of a few buttons and will also be generated and shared with you on whatever schedule you require.


These bookkeeping procedures are outlined in your Client Procedures Manual (CPM), an important part of AccountingDepartment.com's Service Level Agreement with you. That leaves us with the last item on the list: using the actionable data to make the best financial decisions for your company.


AccountingDepartment: More Than Just Bookkeeping

Through our 360 Degree Accounting process, you get the benefit and advice of a financial controller. Our financial controllers are Certified Public Accountants (CPAs) and have decades of experience as company Chief Financial Officers, controllers, CPAs and more for publicly and privately held firms. They bring that experience and knowledge to advise you on the best possible steps to take for the financial future of your company. You don't have to take their advice if you don't want to; you always remain in control of your company and all decisions. But most of our clients find the advice of their financial controller so valuable, they couldn't imagine not following it. 


Bookkeeping in today's highly competitive, connected economy, when business owners have megabytes upon megabytes of data at their fingertips, is much more than just numbers in boxes. You can improve your company's bookkeeping with accurate and timely financial reporting, financial analysis, and the right actions that are based on that analysis. 

Why not let AccountingDepartment help you improve your company's bookkeeping today?