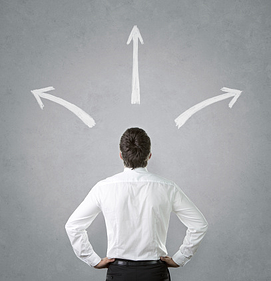 Choosing an online accounting service is not easy. You're putting your trust and your company's financial future in the hands of individuals you will probably never meet face to face. But when you finally make the decision to hire a virtual accounting firm, there are ways to make sure you're getting the services you need at the prices you can afford. Selecting the best online accounting service begins with determining your company's needs and then evaluating specific factors before making your choice.
Factor #1: The Virtual Accounting Services You Need
It's important to determine the level of online accounting services you require. Many of our customers are tired of the high turnover rate with their in-house bookkeepers and require professional bookkeeping services but not on a daily basis. Some simply can no longer have a less-than-qualified employee managing their books. Whether you need daily, weekly or monthly online accounting services, we can customize a package that will meet your needs and budget. Then we provide you with a Service Level Agreement that is our guarantee we will provide the services we promise.
Factor #2: Location, Location, Location
If you feel a bit uneasy about never meeting your virtual accountant, then an online accounting firm based overseas is not for you. Instead, you can support the local U.S. economy by hiring a firm that uses only highly qualified, trained and certified bookkeepers and virtual accountants based in the U.S.
Factor #3: Technology, Software and Security
There are many good online accounting software packages on the market today. Our bookkeepers are extensively trained in the number one accounting software in the U.S.: QuickBooks Enterprise Solutions. But whatever the software your accounting firm uses, you want to make sure your accounting data is 100% secure. Our servers are based in certified secure facilities, and the data is protected using state-of-the-art SSL encryption. Additionally, your data is backed up regularly to protect against loss.
But remember, the software is not nearly as important as the people behind it… which brings us to the fourth thing to consider when you hire an online accounting firm.
Factor #4: The Online Accounting Service's Hiring Practice
When you want quality, you have to pay for quality. We won't tell you that our pricing is as inexpensive as an overseas online accounting service. But we will tell you that we guarantee you are getting the best-of-the-best bookkeepers the United States has to offer. We can make this promise because of our stringent hiring practice.
Only 3 percent of our thousands of yearly applicants become part of our Accounting for Excellence team. Of the 6,000+ resumes we receive, 200 impress us enough to take our rigorous four-hour accounting and QuickBooks test. Only 5% of qualified applicants pass the test. From those 10 people, only five pass the interview process with our discerning HR staff and go on to become AccountingDepartment.com employees.
People, Processes and Technology
Choosing the best online accounting service comes down to three things:
The people in the company
The processes they follow
How well they use today's technology to deliver the best online accounting services for your business
Are you ready to end your search for a virtual accounting service?