AccountingDepartment.com is the leader in outsourced accounting, bookkeeping, controller, and advisory services. We are the largest and most experienced outsourced provider in the country and serve businesses nationwide with our 100% U.S-based team of professionals.
AccountingDepartment.com is constantly growing to fill the needs of our client base, so with that growth, opportunities are constantly being created from within to best serve our ever-growing client base.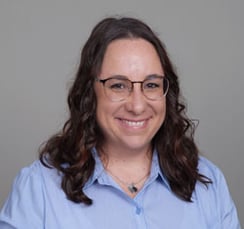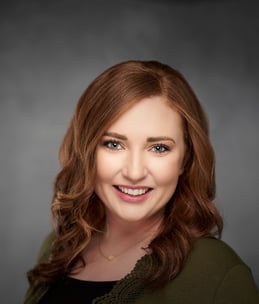 Today the spotlight is on Jayme and Kristine, two of our newest Implementation Accounting Specialists (IAS). Both Jayme and Kristine began their journeys at ADC as Senior Accounting Specialists and worked their way up to the IAS position.
The journey into ADC is a challenging one but beyond rewarding. Both Jayme and Kristine took the initial entry exam once first hired and went through a thorough interview process to move into the IAS position. Working on the implementation team is a different type of work in the sense that there is a revolving door of new clients moving from start-up to their permanent Accounting Specialists. It requires a high level of multitasking and flexibility, so it is important that all of the candidates were suitable for the shift.
This is one way that AccountingDepartment.com ensures its employees are some of the top qualified candidates for the positions they hold.
Why AccountingDepartment.com?
Jayme has been with AccountingDepartment.com since 2021 and originally was drawn to ADC because she was looking for something that offered remote work. During COVID, her previous employer was less than accommodating and it drove her to seek a new opportunity to continue her 20+ years in accounting that ultimately ended up being with AccountingDepartment.com!
Jayme enjoys the environment at ADC and the people that she gets to work with on a daily basis. Everyone is willing to help and makes themselves accessible so that Jayme never feels that she is stuck out on her own. Not to mention the lack of drama that a typical in-office workplace carries. It has been a very enjoyable experience for Jayme that keeps her looking forward to logging on every day!
Kristine has been with AccountingDepartment.com since 2020 and had always worked remotely. Having the ability to work remotely gives Kristine the ability to be home with her kids, it only made sense to continue working from home. Kristine had been working in accounting for over 10 years and did a lot of research into ADC to make sure it was the perfect fit for her.
On top of the benefits that come with remote work, Kristine really loves the overall atmosphere at ADC and the fact that the owners are so closely involved with the company. There are a bunch of extracurricular activities that employees can take part in (fantasy sports, virtual coffee breaks, off-topic chats) to get to know one another, while not actually being in an office. The family-first mentality and strong camaraderie among the team are amazing and keep everyone excited to be working for a company like ADC.
The Implementation Accounting Specialist Position
As ADC grows, there will always be the need for positions to grow within the company.
The Implementation Accounting Specialist position puts employees into a smaller team that allows everyone to work closer together and gives more of a "start to finish" picture of clients onboarding with ADC.
Knowing that they had the support of ADC to succeed, Jayme and Kristine were motivated to apply for these positions because it gives them the opportunity to learn new things and take on new challenges in their career.
The Best Part About It
One of Jayme's favorite features of her new IAS position is that she now has the opportunity to still expand her professional knowledge after 20 years of experience in the accounting industry. She also now gets to work with an ever-changing list of clients that exposes her to new companies, client needs, industries, and more. It constantly changes up the monthly routine and keeps her on her toes at all times!
Kristine is most excited to be exposed to so many different types of clients and businesses along with now having a more project-driven workload. It gives her the opportunity to focus on the big picture of a client's business, rather than being more data entry focused, like her previous Accounting Specialist position.
Jayme and Kristine both saw the potential to grow within AccountingDepartment.com and worked hard to make it to where they are now in the IAS positions.
AccountingDepartment.com is dedicated to growing and evolving the positions within the company and it continues to rapidly grow. There are many career paths to take within the company, so you can grow within, or stay in one position. There is never any pressure to move into a different position. Having new and improving roles become available within the company is a testament to ADC's effort to provide many optional paths for its employees to progress into if they choose to.
In all aspects of the business, ADC has trained professionals to best serve its clients and provide the best results possible.
If you or someone you may know is a good candidate to join the AccountingDepartment.com team, visit our Careers page today to apply!