Here at AccountingDepartment.com, we always strive to make our virtual workplace an enjoyable experience for all of our 130+ amazing employees. Earlier this year, our employees were anonymously surveyed and the results show that our efforts truly pay off - we're Great Place To Work Certified!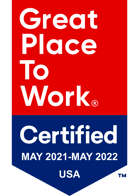 We are a family-first company that prides itself on our flexible, caring workplace for our diverse, remote staff spread throughout the country. Our experts are true professionals in their craft, providing the best accounting services for small businesses.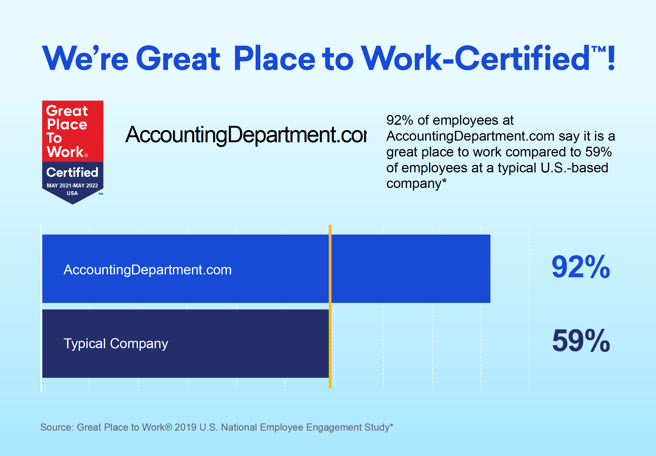 The results were in and 92% of our employees say that AccountingDepartment.com is a great place to work, compared to the average 59% response for other U.S.-based companies. This is an excellent statistic and shows us that our employees are truly happy with what they do on a day-to-day basis. Check out our full Great Place To Work profile here for more statistics from the Trust Index survey and more.
AccountingDepartment.com is always seeking out the best, hardworking professionals out there to join our team, so apply today to become part of this Great Place To Work!