AccountingDepartment.com is the leader in outsourced accounting, bookkeeping, controller, and advisory services. We are the largest and most experienced outsourced provider in the country and serve businesses nationwide with our 100% U.S-based team of professionals.
AccountingDepartment.com is constantly growing to fill the needs of our client base, so with that growth, new positions are being created to best serve our ever-growing client base.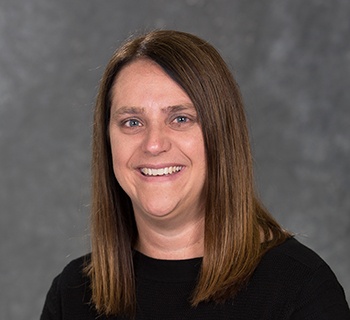 Today we are featuring our first and newest Accounting Supervisor, Janelle S. Janelle has been with AccountingDepartment.com for 3.5 years and started her journey here as an Accounting Specialist.
When Janelle first discovered the employment opportunity at ADC, she was curious about working in a virtual environment but skeptical of the full virtual aspect of it. However, after getting hired with ADC, she quickly realized that it is "just a normal setup, but in the virtual world."
Why AccountingDepartment.com?
In fact, one of the main aspects of ADC that appeals to her to this day is the ability to work from home and have the flexibility to be there when her kids leave and return from school every day. Not to mention no longer having a 1.5-hour commute to her previous place of work! ADC implements all of the latest developments in virtual workplace technology to make its work-from-home environment the best it can be for its employees.
Here at ADC, there is no pressure to take on higher roles within the company. Employees are encouraged to do what they feel comfortable doing with defining their own career path, but ADC works hard to educate, advance, and further experience its employees.
ADC Co-Founders, Dennis Najjar, and Bill Gerber, always look out for their staff and look to create new opportunities when there is a need in order to continue growing the company.
The New Accounting Supervisor Position
The Accounting Supervisor position is a new position as of 2021 at AccountingDepartment.com and it was crafted by a committee of ADC employees that contributed to structuring the roles and responsibilities of the position.
Janelle was a part of this committee and had first-hand input on what the Accounting Supervisor role would shape up to be. The Accounting Supervisor job description was created by ADC employees and not by one sole person.
Having committees to create new job positions for a company is typically out of the norm, as not many companies give their own employees the opportunity to build their new positions.
At AccountingDepartment.com, employees are truly heard by the management teams and encouraged to speak up on the direction different areas of the company should go.
Once the Accounting Supervisor job position was established, Janelle was eager to grow within the company and loves to take on new challenges, so she submitted an application for the Accounting Supervisor job position to further her career here at ADC.
During the initial Accounting Specialist hiring process, Janelle passed an entry exam and proceeded to pass the Sr. Accounting Specialist exam when moving into that role.
Passing both of those exams ensured that she had the knowledge and skill set necessary to take on the Accounting Supervisor job role.
The Best Part About It
With this new role, Janelle has the opportunity to work closely with even more staff within the company.
There are more chances to do training with other teams that she previously did not engage with on a regular basis and there are more challenges moving from an Accounting Specialist group to a Controller group. Accounting Supervisors are another link between Controllers and Accounting Specialists that keeps our team so well tied together.
The opportunities truly are endless at AccountingDepartment.com.
We try our best to cater to the career goals of our employees and as the company grows, gather feedback from within on how the structure of new positions should grow as well. A job description at ADC is created by the entire team and not just one single person.
AccountingDepartment.com is dedicated to growing and evolving the positions within the company and it continues to rapidly grow. In all aspects of the business, ADC holds high quality standards, has trained professionals to best serve its clients, and provides the best results possible.
If you or someone you may know is a good candidate to join the AccountingDepartment.com team, visit our Careers page today to apply!
Careers at AccountingDepartment.com
At AccountingDepartment.com, we offer many options for those looking to advance their careers. From Accounting Specialists, Controllers, to Accounting Manager, and Accounting Supervisor jobs, there are many possibilities for ADC to be a good fit for anyone looking to get into financial accounting. For those that are looking for new positions, create a job alert. You can create a job alert for accounting-related positions all around. Job alerts are one way to be able to find out about positions as soon as they are opened up and give you the chance to be an early applicant on the date posted. Not interested in working in an in-person accounting department? ADC can help with that too with its fully virtual workplace of over 130 staff members! Visit the ADC site for the accounting supervisor job description or other accounting supervisor jobs. A degree in accounting is preferred, but not always necessary. AccountingDepartment.com prides itself on hiring from within, so there is always the opportunity to go from Accounting Specialist to Accounting Manager/Accounting Supervisor jobs (or related field) and anywhere in between. If your most common skills include financial reports, account reconciliations, balance sheet creation, corporate accounting, technical skills, communication skills, and other accounting department-related tasks, you may be the ideal candidate for ADC. Not to mention, ADC utilizes the top accounting software for its clients to ensure accurate accounts payable, accounts receivable, financial reports, monthly reports, balance sheets, daily operations, and more for its clients. Remember to check out the AccountingDepartent.com website for open positions and keep an eye out for the latest job alert, whether it be an Accounting Specialist (Staff Accountants), Accounting Supervisor, Controller, and more.