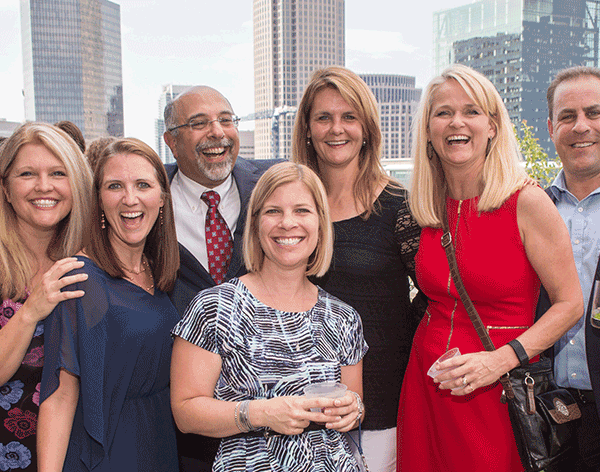 In the accounting services industry, AccountingDepartment.com is pretty much known for doing everything online and in a virtual environment. With staff around the country, we do virtual better than anyone—after all, our company and our clients depend on it. However, this week we're mixing it up and bringing our Directors and entire Client Implementation Team together in person and in one place: Scaling New Heights 2015 in New Orleans. But why, with all the importance we place on virtual processes, do we think this is important? Well, for quite a few reasons actually.
Focus, Drive and Passion for Collaborative Development
Many companies rely on occasional intensive meetings or weekends away to energize and inspire their teams. From generating new ideas to revving inspiration engines, sometimes the best things come from an intense, focused time together in one place. Our Client Implementation Services ("CIS") team spends almost all of their time working together day in and day out on setting up new clients and improving workflows and processes—but they don't always have time to come up for air and simply bask in learning and development. Every member of CIS brings with them unique knowledge and experience, from third party integration applications and uses to critical workarounds and troubleshooting techniques. While they are all used to leaning on each other for shared support, being in the same room gives them the opportunity to really learn from each other and share more in depth ideas.
Hands-On Accounting Technology Exposure
The exhibitors and sponsors at Scaling New Heights 2015 bring their A-game! From T-Sheets to Expensify and everyone in between, product demos, developers and new releases and features are in the spotlight at this event. Our CIS team is responsible for finding solutions to our clients' most complex accounting problems—often leveraging the latest in accounting technology to do so. By having the opportunity to engage with technology providers, ask specific questions and develop closer relationships with our vendor contacts, we are able to bring back a wealth of knowledge that can be directly applied to choosing solutions that benefit our clients.
Professional Learning and Technical Training
From basic to highly advanced technical training, Scaling New Heights supports accounting professionals advance their knowledge and abilities. From ProAdvisor exam refreshers to Intuit product overviews and third party solutions, the entire event is focused on learning opportunities and professional training. While we know our CIS team is the best of the best in the industry, we also know that continuous training and skill development is how they got there. Supporting their education and development is a main pillar of our company values.
Did We Mention We Are Speaking?
AccountingDepartment.com co-founder Dennis Najjar will be speaking on a bookkeeper symposium panel Tuesday night showcasing how virtual practice development and service delivery can be improved. Follow on Twitter with the hashtag #SNH-bookkeeper-symposium for all the details!