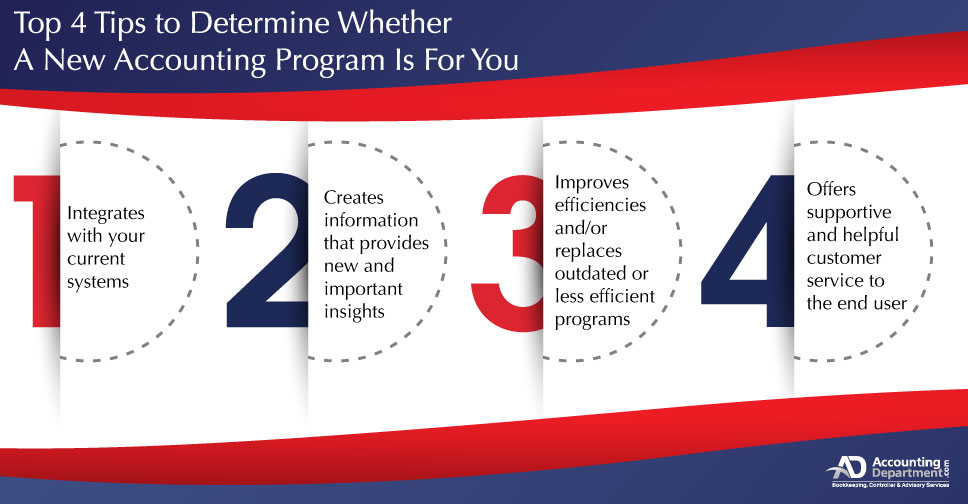 Assessing accounting technology doesn't require a PhD in Information Tech and or a CPA license. Here are our top 4 tips for determining whether you can automate or deploy a new program in your accounting suite :
It integrates with your current systems
Are you on QuickBooks, NetSuite or another accounting platform? Your first step is to review whether the accounting technology you're considering will integrate with what you have in place. You may, in fact, be considering a larger overhaul or implementation but these endeavors can be very costly—so make sure you choose something that doesn't set off a domino effect you aren't prepared for.
It creates data that provides new and important insights
Why are you considering new accounting technology? Hopefully its because you are missing a key piece of accounting data—one that will help you make informed decisions with accurate and insightful information. Make sure your new accounting technology will ultimately put more powerful data in your hands.
It improves efficiencies and/or replaces outdated or less efficient programs
Perhaps you've been doing things two, three, or more times. Is your accounting department completing repetitive tasks or manually managing a lot of information? Good accounting technology should make you more efficient. It should remove human error, add automation where applicable, and make your accounting function seamlessly (or, at the very least, better than before).
It offers supportive and helpful customer service to the end user
You will run into problems. We repeat, you will run into problems. It isn't a matter of "if", just a matter of "when". Maybe one day your expense management program won't sync to QuickBooks or your time tracking integration will break and your job costing will cease. How will you tackle these issues? You will want to call customer support—so it is important you know how the team behind the software will handle your outreach. Will you be able to talk to a live person, have access to chat or ticket-based support? Or will you be referred to a DIY knowledge base? Even if you're working with an outsourced accounting services company, you'll want to know how you are going to handle when something goes wrong. Because it will one day.
Considering a new program for your accounting suite? Let us know what factors you're reviewing before making the decision implement it.