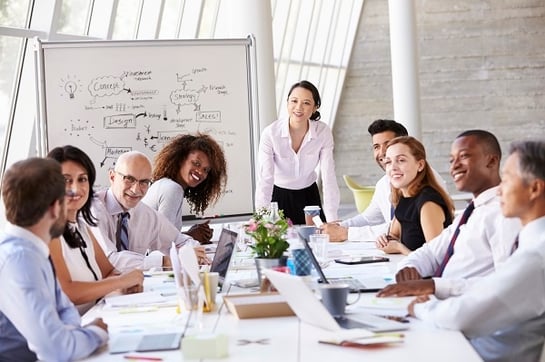 If you're like most entrepreneurs, you started your company with as few employees as possible. It's not unusual for businesses to form relationships with independent contractors — either directly or through an agency — to keep costs low until the business grows. After a while, however, you may want to hire these contractors as employees — or hire new employees to do the same tasks. It's a common situation, yet it's surprisingly confusing to navigate. How do you make the switch from contractors to employees? The process may vary a bit from one business to the next, but here are some things to consider.
Payroll Taxes
Obviously, your contractors will be shifted to your own payroll when they're hired as employees. This should be simple enough, right? You're accustomed to cutting a check for their contracted rate; you'll just do the same for their new salary or hourly rate. But there's actually a lot more to it than that. For starters, you'll need payroll processing software, which is often an add-on service to basic accounting software. You'll also need to know and conform to the taxation laws for your city, state and country. In the United States, contractors pay their own self-employment taxes. Once they're your employees, roughly half of those taxes are your responsibility. In addition, you'll be responsible for Federal Unemployment Taxes, as well as any state or local taxes in your area.
Employee Handbook
Once you hire your employees, you'll also need an employee handbook to protect yourself from legal recourse and keep track of the standards and procedures of your company. You'll need an attorney's assistance to ensure the handbook is completely legal and includes all the important information for your business model.
Benefits
Employee benefits are another huge consideration when you're making the switch. Most employees will expect basic benefits like health insurance and vacation pay. If you're asking them to switch from an independent contractor position (which has its own benefits, like flexible hours), you'll need to offer incentives. If you're not comfortable setting up and managing benefits on your own, you can enlist the help of a professional employer organization (PEO).
Final Thoughts
There are obviously other details to consider when you're switching from contractors to employees, but these are the three largest tasks that many small business owners simply forget. Before you make the switch, it's important that you compare the cost of contractors to that of employees. You may find that contractors actually save you money and headache, or you may see that employees are a much better solution for your company. Whichever one you choose, rely on professionals to help if you're feeling overwhelmed or confused.