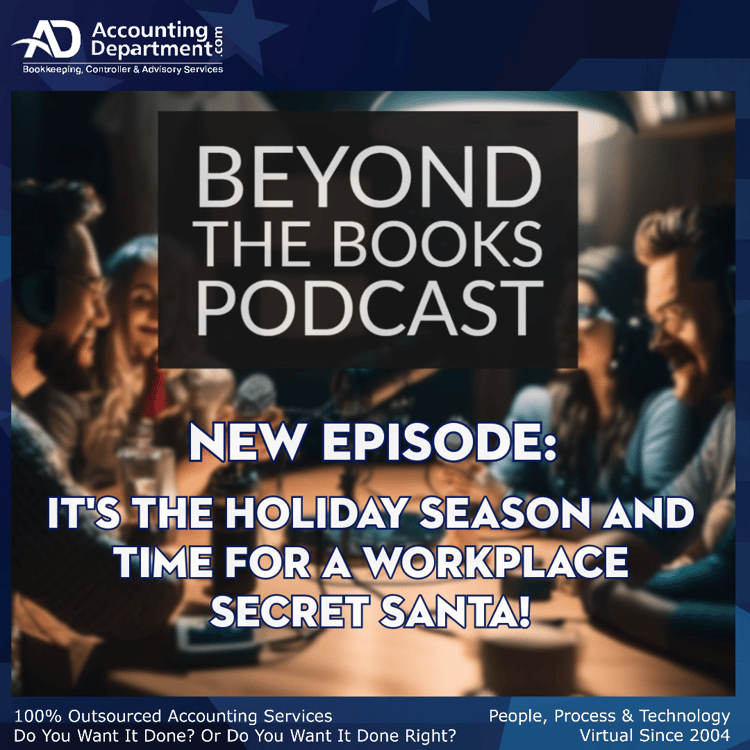 We are thrilled to announce that Episode 6 of our podcast, Beyond the Books, is now live and ready for your listening pleasure.
In this episode, Kevin sits down with Lisa and Sarah, the masterminds behind the annual Secret Santa at ADC to give an inside look at what it's like to run such an event every year and the systems, tips, and tricks they use to make it go smooth! With the help of ADC client Elfster, the annual Secret Santa goes off as efficiently as possible without a hitch! It's not too late, you can even still set up your own Secret Santa for this holiday season.



The Beyond the Books Podcast is here to unravel the secrets behind award-winning culture and explore the strategies, philosophies, and innovative practices that have transformed a distributed workforce into a closely-knit, motivated team. Beyond the Books provides actionable takeaways and inspiring stories to help you transform your own company culture, no matter where your team is located.
Happy listening, and thank you for your continued support!