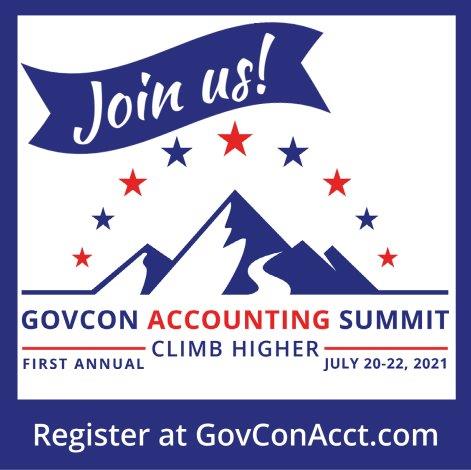 Join our co-founder, Bill Gerber, at the 2021 GovCon Accounting Summit from July 20, 2021, to July 22, 2021! The GovCon Accounting Summit is the premier educational experience for government contract accounting professionals.
There are constant challenges to stay on the right side of rules and regulations as a government contractor. If you're struggling with how to manage your accounting—and how to keep it DCAA compliant and ready-to-scale—especially without doing the grunt work yourself, this workshop with Bill, from 12:00 PM - 1:00 PM EDT on July 21, 2021, is for you.
Did you know that many small government contractors outsource their accounting? From getting your pre-award audit ready to ensure your systems and technology are fully DCAA-compliant for when you move from sub-prime to prime, AccountingDepartment.com has been helping GovCon businesses across the country with outsourced accounting—and they're sharing all the steps in this workshop! By leveraging processes, procedures, and technology you and your outsourced accounting services can keep your business growing and move forward without any stress on you.
Enjoy up to three days of educational sessions and earn up to 20 CPE credits. You'll have an opportunity to learn from industry-leading accountants, attorneys, and consultants on a variety of government contract accounting topics and see some of the latest software tools in action during live demonstrations. Click the link below for more information and to register for the event!