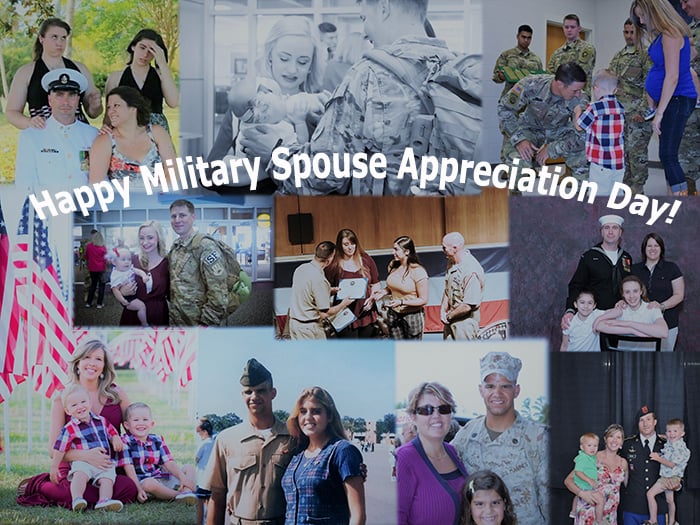 (photos courtesy of our AccountingDepartment.com military spouses and families)
Our AccountingDepartment.com family is proud of its vibrant and diverse "cast of characters"—we span the country with our team members coming from all backgrounds and personalities. Included among our team are some amazing Military Spouses whose hard work, dedication, and contributions are part of what make our family so strong—and theirs as well. On Military Spouse Appreciation Day, we recognize our military spouse employees for all that they do for us as well as for their families and our country… and highlight some of the random things we love about them!
Sarah – For being a MilSo for so long, the Navy gave YOU an award!
Megan – For crushing the #boymom game like a boss!
Tawnia – For captaining the boat, the home school and the world!
Jourdan – For bringing crawfish to North Dakota! Because you can take the girl out of the South, but you can't take South out of the girl!
Melissa – For always rocking the competition in backyard family games!
For all of your individual accomplishments and contributions to our world, we celebrate you today and every day! Happy Military Spouse Appreciation Day!