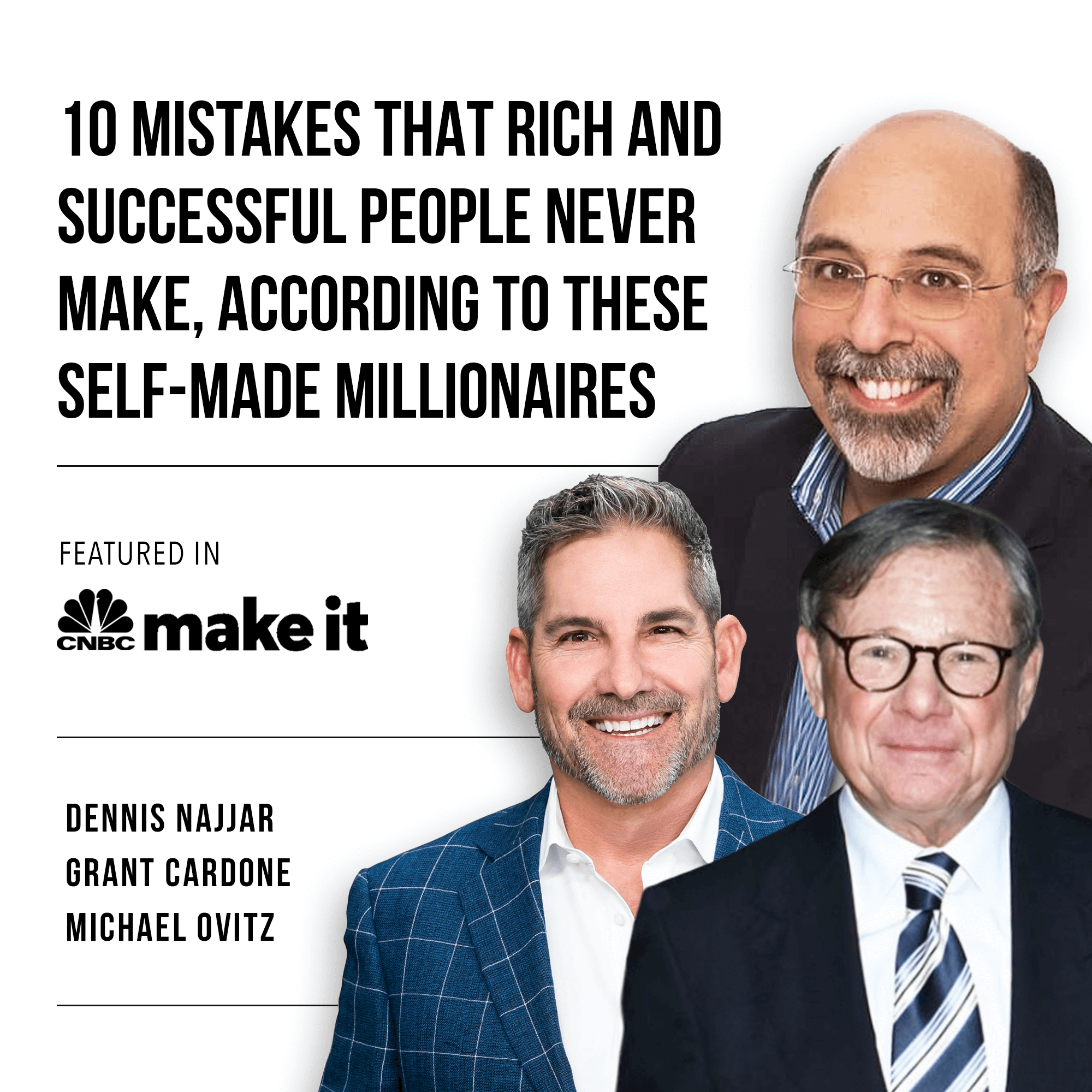 As seen in CNBC: 10 mistakes that rich and successful people never make, according to these self-made millionaires.
Making mistakes is an essential part achieving greatness. The Oracles are a group of self-made millionaires and advisors who are passionate about sharing their experiences and expertise for the greater good.
Excerpt from Dennis Najjar, CPA, Co-Founder of AccountingDepartment.com:
"As an entrepreneur, I get things done by sticking to one rule: Scheduling and organizing each and every single thing I commit to. It might sound like a no-brainer, but most people fail to do this.

If you can get into the rhythm of assigning yourself tasks and calendar appointments, you'll never find yourself struggling to remember all the things you already forgot at 3 a.m."

—Dennis Najjar, co-founder ofAccountingDepartment.com, a virtual accounting service for small businesses. Connect with Dennis onLinkedIn.