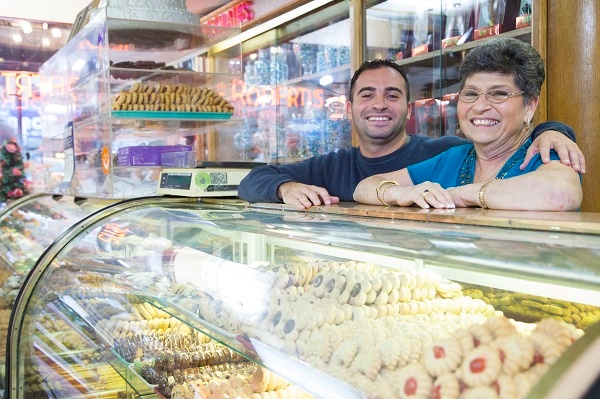 Keeping the family business thriving through the generations is living the dream. From small local companies to vast internationals, there are certain challenges confronting all growing businesses. For business owners hoping to scale and maintain family control of their enterprises over multiple generations, there are unique additional business planning issues which must be managed successfully.
In a multi-generation family business, complexities are compounded by typical conflicts of opinion on issues that run the gamut of business and family concerns, such as succession of power, disposition of assets, perceptions of favoritism, to name only a few. The following is essential financial planning information and business advice offered for family business owners planning to scale their companies and hoping to keep them in the family through future generations.
Family Business Foundational Financial Planning
One of the great operational benefits of running your own family businesses is you are not required to satisfy the short-term interests of public shareholders. This autonomy positions family-owned companies to strategize toward greater long-term financial performance. This is, of course, only if risks are accurately evaluated. But, generally speaking, the freedom to focus on the long view affords a business the greatest likelihood of withstanding external impacts over time, such as industry changes, larger economic downturns, natural disasters, or any one of myriad other potential local or broader crises.
·Successful leaders of family businesses tend to focus more on goals for the next generation than on goals for the next quarter, according to the Family Business Center.
· Long-term focused family business managers tend to opt for business strategies that prioritize the interests of customers and employees.
· Family business leaders who think long-term tend to promote social responsibility.
Of course, owning and operating any business is an undertaking beset with financial hazards. Market uncertainties, budgeting errors in income projections and expense assumptions, and unforeseen impacts to long-term investments are just some spheres of activity in which long-term family business interests are exposed to ongoing risks.
Turning a profit in a given quarter or year is just one requirement in a great complex of business security requisites. Proper financial planning is essential to maximizing a family business's potential for future years of growth and stable operations, and to help the company avoid snares that threaten businesses and their owners' interests in cases of insufficient strategies for financial protection of the family's business.
Generational Business Planning
An effective strategic vision in business planning for multi-generational family businesses is the driver of growth and bottom-line performance. Each generation of management's personal performance in this area of management is the most critical, and sometimes an under-estimated, business discipline. The foundational elements of family business management planning include:
A formally agreed ownership interest structure
Determination of management control and operational oversight
Plan for compensation to family members who are active in the company and those who are not
Family member hiring policies
Management succession planning
Establishing the business's ownership structure, i.e., determining who owns the majority of the shares, and what form of those shares is—outright, as an LLC, or in a trust—defining blocks of ownership and commensurate voting rights are central points in planning, as it pertains to family members' various interests. It is viewed as a best practice to structure a given family branch's shares by modes that accommodate as well as possible the practical concerns of members in that branch.
Managing Family Issues in Business
Votes on transactions, like mergers, acquisitions, sales, agreements on profit distributions and other compensation to family members are all serious issues.
Compensation — Every family shareholder expects their share of sales proceeds and cash distributions. Best practice involves setting salaries and other compensation in line with those assessed for comparable positions at similar companies.
Family Hiring Policies — Instituting hiring policies as part of business planning can help avoid financial impacts to the business. The policy should include guidelines for determining whether the business and family interests will benefit from employing a particular family member. Only family members who can perform well in the business should be employed in it. Others should be counseled to seek other types of employment. Best practices are to enable an orderly process, by establishing criteria for employment of family members, such as sufficient:
Personal motivation to be in the industry
Capability

Temperament

Education and/or outside training

Company ability and need to reasonably support the hire
Fair and Clear Evaluations — Including a clear job description and skills and performance evaluation process to set forth an accountable, if not always conflict-free, system of family employment. While some family members are fit to lead, not all will ascend to top management. But, being raised in the family tends to make members aware of how things work, so that there is typically reasonably low risk of over-expectations in this regard.
Third Party Solutions — A family office or other third party solution can nurture change and maintain tradition in family business operations. Young members may pursue mentorships and work in various departments and roles in the company, to cultivate understanding of the business. And, more experienced family members can lead teaching opportunities (such as family or company retreats and/or other business social activities) to carry forward founders' central principles.
Ethics in the Family Business — Family members employed in the business must cooperate to ensure that the family's core values and ethics are sustained across the multi-generational levels. Failure to sustain this integral component of business philosophy lends to erosion of company ethics and culture, which can readily translate into erosion of quality, customer service ethics, customer satisfaction, and family business reputation.
Family Dynamics in Business Leadership
Successful family businesses are often fortified by the sheer determination of the family members managing them. As the business matures, and its founders' become experienced entrepreneurs, greater opportunities and challenges are presented.
Second and Third Generation — Attrition during the transition from the founding generation to the next family generation tends to be high. And, it is typically even higher during the transition from second to third generation of family management.
Capital Expansion and Merger — If the company has grown in profitability or market share to an extent that capital expansion is the next practical objective, it may be time to consider merging with a larger company.
Family Business Feuds — Research indicates that a decline in business performance is common as the number of family members working in the company increases. This can be attributable to:
· Some family members dragging down the business financially.
· Hires that compromise efficiency and productivity.
· A deficiency in training, skills, or maturity.
· Ineptness of incoming younger members of the family, causing senior members and/or employees to lose confidence in company's potential for continued profitability.
Introducing new generations of family members into employee ranks can present much greater risk to a business than can any outside hiring issue. The hazard of a bad hire of a family member can be severely damaging to family cohesion. And, managing to prevent bad hiring is, in itself, a sensitive matter for family business owners, one which can adversely impact long-term family relations. Family trust can become fractured. The emotionally charged work environment can jeopardize the future of the business enterprise.
In family businesses that succeed through multi-generational ownership, a certain continuity of business management discipline is rigorously maintained by the senior generations, so that practical rules and the nurturing of the family's shared values are effective to maintain order.
Family Business Succession Planning
Succession planning is a complex proposition for any company founder. Succession planning refers to company leadership as well as to whom shares will be left and in what form. Best practices permit a board of directors to choose a CEO, and to determine who should have employment agreements, and to set responsibilities, compensation and retirement policies.
Keeping a business in the family over multiple generations requires overcoming conflicts about assets, favoritism, management, succession of leadership, and other common family business issues. Clearly defining member's roles can help avoid many problems. Nevertheless, the statistics are telling:
Only 30% of family businesses continue operating into the second generation, according to the Family Business Institute.
Only 12% continue into the third generation.
Only 3% are still operating in the fourth generation.
But, these numbers should not deter families who understand the potential difficulties involved in maintaining a family business that can thrive through future generations. Clearly defining roles, and developing strong company leadership, governance systems, procedures for conflict resolution, and ethical and cultural standards, and staying focused on the long view, can sustain a company under family control over time. It's not an easy enterprise, but it is possible for families who are up to the long-term challenges.
For additional information on outsourcing your company's accounting functions contact us today!