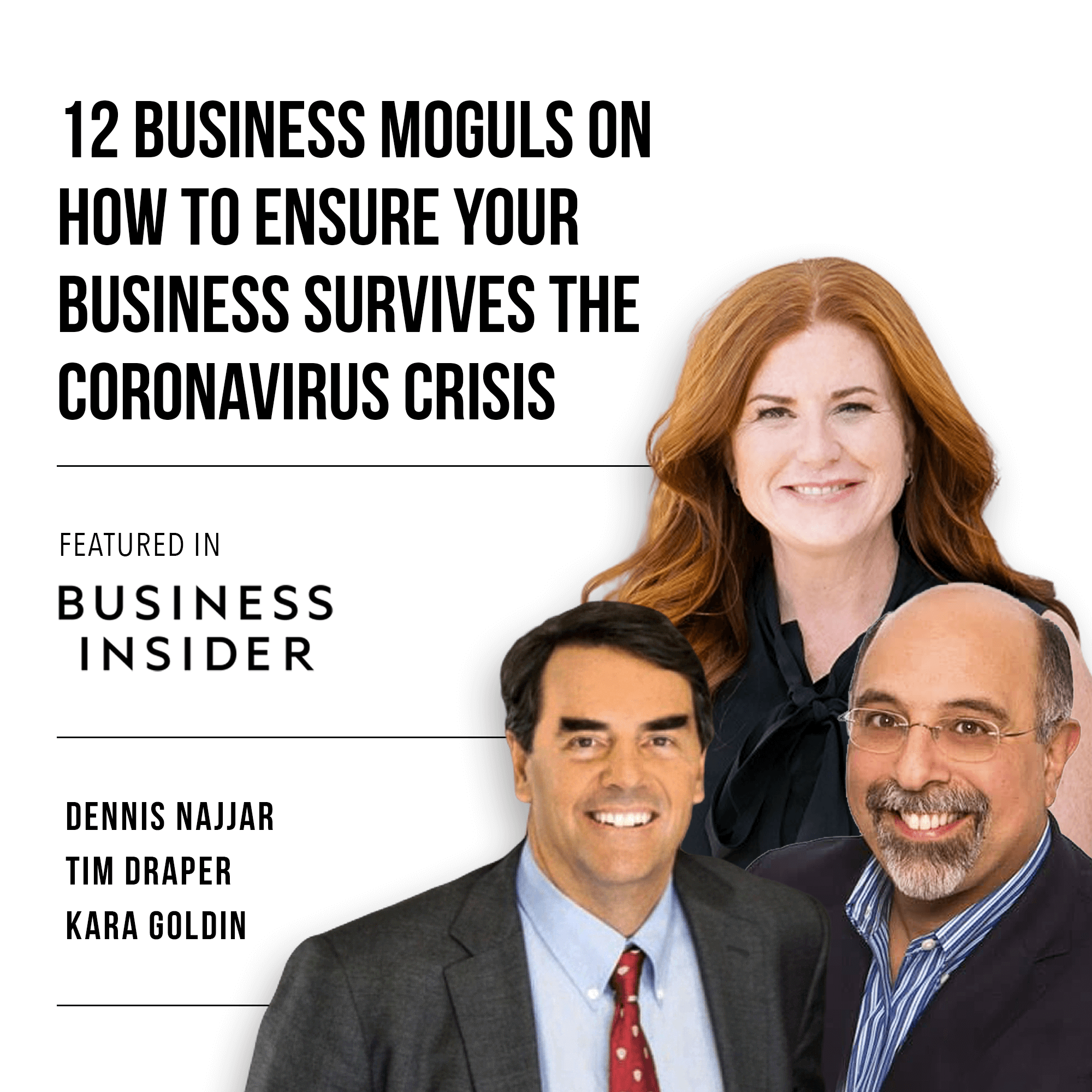 As seen in Business Insider: 12 Business Moguls on How to Ensure Your Business Survives the Coronavirus Crisis
The Oracles are a group of entrepreneurs and masterminds that have come together to contribute their experiences and expertise for the greater good. Millions of businesses are facing unprecedented challenges in the wake of the COVID-19 crisis. If you are worrying about the survival of your business you are not alone.
"First, assess your cash flow projections — and be honest with yourself. If revenue is about to take a hit, adjust your estimates, and evaluate if and where you can reduce expenses. Remember that while the stimulus bill promises a lot, many details are still being determined. To understand your options, connect with your accounting team often. (We're reassessing daily.)

Finally, be transparent with your team. Include them in your discussions about everything from revenue and payroll to potential business opportunities. Your people can be a tremendous source of ideas and support."

—Dennis Najjar, co-founder of AccountingDepartment.com, a virtual accounting service for small businesses.
For more COVID-19 related resources -- check out our PPP Loan Forgiveness page below.