As a small to medium-sized business owner, you know that cash flow is the lifeblood of your company. It's crucial to stay on top of your accounts receivable and make it as convenient as possible for your customers to make payments, without any added expenses for you.
With that being said, many new and existing businesses still struggle with a surprisingly common issue: the inability to affordably accept credit card payments from customers. At the same time, the merchant system they were using didn't allow for multiple invoices to be paid in one transaction.
This is where merchants need the dynamic surcharging and multiple invoicing that Freedom Merchants offers.
Like many merchants, absorbing credit card processing fees gets old and seems like an unnecessary expense at times. However, there really is no option, other than to have clients pay via ACH, which as many merchants know can be fraught with issues ranging from mistrust over direct bank withdrawals or problems with a given bank accepting them. Their other option, which also slows down the payment process, is to accept checks.
Despite everything being sent and recorded in QuickBooks Online, by not allowing for dynamic surcharging, it can significantly slow down the funding cycle and increase the AR balance of a business. By Freedom Merchants offering payees the option to choose how they want to pay, either by ACH or credit card for an additional fee (aka dynamic surcharging), businesses are able to reduce bookkeeping time and save a lot of additional fees and unnecessary frustration.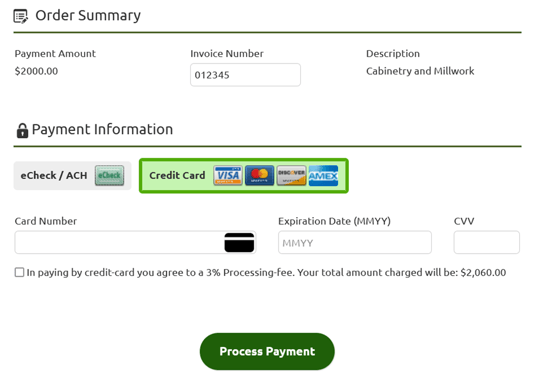 And if a business is one that keeps many open invoices, Intuit Merchant Services and QuickBooks Online do not allow for payment of multiple invoices in one transaction. This was yet another reason businesses turn to Freedom Merchants as they can do just that with one click.
In addition, the business does not have to modify invoices or how a customer wants to pay prior to sending them out. With Freedom Merchants turned on in QBO, that problem disappears. The customer picks how they want to pay and the bookkeeping treatment is automatically taken care of. Customers can select the extra fee for credit card payment or pay by electronic check/ACH without the merchant having to deal with extra charges, which can add up significantly, or extra bookkeeping time.
These were two significant pain points for a small business solved by Freedom Merchants.
To learn more about Freedom Merchants and how our clients can benefit from these services, reach out to AccountingDepartment.com today.