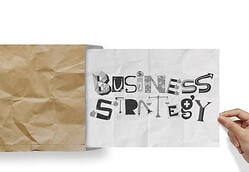 We often find ourselves presented with a common question--"How do I know when it is time to switch to an accounting services provider?"--in fact, it is the most common question we get when we're out on the road meeting with business owners and entrepreneurs. Used to doing it themselves or with the help of a single bookkeeper, it can be difficult to pinpoint that exact moment when business needs outgrow current resources.
We often find our clients come to us just after that intangible moment--when a few months of bookkeeping mistakes or the inability to keep up has prevented the ability to stay on top of financial information. Staying ahead of that issue, we put together the following information to help evaluate your current bookkeeping situation and when to know when it isn't enough anymore.
Why You Need to Evaluate Your Bookkeeper Now
You evaluate your employees. You base their raises and bonuses, at least in part, on the results of these evaluations. You also base their continued employment on what you learn. But do you evaluate all your employees? After all, some employees are harder to review than others.
Why You Overlook Your Bookkeeper
You hired a bookkeeper because you're not a bookkeeper. When employees do the same job you do or when they do jobs you've done in the past, it's easy to review their performance. When employees do a job you've never done or a job you've never done well, it's a lot harder to judge them. You're paying a bookkeeper because that person is better at the job than you could be.
Why You Should Review Your Bookkeeper's Performance
Keep in mind, however, that you're also paying your bookkeeper to do a job that needs to be done right. Your financial future may depend on accurate bookkeeping. If your bookkeeper isn't performing well, you may be spending more than you're making without noticing, you may be subject to costly late payment fees or increased interest rates, you may owe back taxes because your financial records were inaccurate, you may be due for a nasty audit you don't have the records to satisfy, or you may be the victim of embezzlement or fraud without knowing it. Can you afford to take those risks?
Evaluating Your Bookkeeper
Here is a list of questions you need to answer:
Does your bookkeeper stay up to date with QuickBooks?

Does your bookkeeper maintain training schedules and accreditation standards?

Is your financial data being recorded on time?

Are transactions being recorded properly?

Are bank statements and credit card statements being reconciled in a timely fashion?

Are your bills and invoices being processed properly and on time?

Are your accounts ready for an audit?
If you can't answer these questions by reviewing your bookkeeper's work yourself, you need help. You can't simply take your bookkeeper's word for it.
Keeping Your Bookkeeper
You hire a bookkeeper to keep the books, but who keeps the bookkeeper if you don't? If you hire an accountant to do your taxes, you can use the same accountant to evaluate your bookkeeper. Of course, you're spending a lot more money this way. If you can't provide the oversight your bookkeeper needs, it might be time to entrust your bookkeeping to a provider that has oversight built into its bookkeeping services.
How to Know Your Bookkeeping Isn't Enough
Your needs change as your business grows--and after evaluating your current bookkeeping, maybe you're thinking your books are at risk. Is it time to make the leap to accounting services?
What Is Outsourced Bookkeeping?
Bookkeepers are responsible for recording your transactions. If these transactions are entered into accounting software, bookkeeping services generally include the producing of account statements. A scalable service, like AccountingDepartment.com, will often start fledgling businesses on their monthly bookkeeping service. This service is recommended for businesses with less than $500,000 in sales. This monthly service includes recording your bank activity, your credit card activity, and your payroll, as well as preparing your sales return and reconciling your bank and credit card statements. They also produce financial reports for you.
Weekly bookkeeping services steps this up a notch to account for the needs of businesses with between $500,000 and $2 million worth of sales. This service also includes controller oversight, accounts payable and accounts receivable. Either set of bookkeeping services is adequate for many businesses.
What Is Outsourced Accounting?
Outsourced accounting is a more comprehensive service. It includes all the bookkeeping services, but also provides financial statements that are appropriate for GAAP reporting. This service follows an accrual based accounting practice, versus the cash based accounting of bookkeeping services. This service is designed for businesses with sales of $1 million to $25 million.
When Do You Make the Leap?
The complexities of what bookkeepers are prepared to handle are limited. The more frequent your transactions become, the more you will need the services of a controller. The more complex your transactions become, the more you will need the services of an accountant. While sales amounts are good indicators of when you need to make the leap from monthly bookkeeping to weekly or daily bookkeeping and from bookkeeping to accounting, or from a part-time bookkeeper to full accounting services, they are not the only indicators to consider.
When is it time to make the leap?
When your sales exceed $1 or 2 million

When your business requires an accrual based accounting system

When your transactions become complex enough to require accounting oversight

When you want the security of having your own outsourced accounting department to provide the full scope of accounting services
The choice is yours. It's not just about the numbers. It's about your confidence, your needs and your business. That's what scalable services are all about.
Looking for more information on whether to outsource your accounting services? Our experts can help--Schedule a 30 minute consultation today.