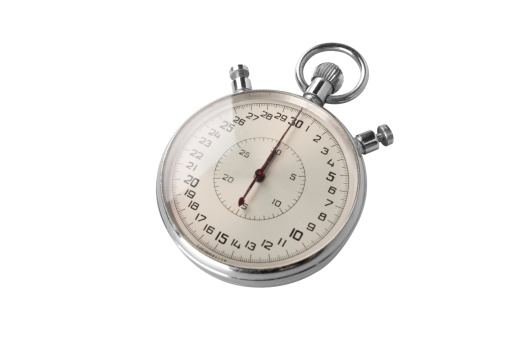 One of the most difficult tasks for businesses is keeping track of employee time. Knowing how your employees are spending their time during business hours and what they are working on is virtually impossible without proper time tracking. When time tracking is used properly, it can be very beneficial to any business; however, if used improperly (such as through micro managing), it can lead to disgruntled employees, poor company morale, and subpar productivity and results.
Explain Time Tracking to Employees
When you decide to implement a time tracking system, it is critical that the reasons and benefits are conveyed to the staff prior to implementation. Explain not only the company's motivation to track time but explain how proper time tracking will support positive growth.
Be mindful to avoid sounding like "big brother" watching over their shoulders. Instead explain that time tracking is going to provide (among the following):
The ability to spot areas to capitalize on productivity
Opportunities to improve the company workflow
Recognition for top performance and promotion opportunities
Macro perspective for aggregate company performance and big data for future strategy decisions
Choosing the Right Time Tracking Program
Today's time tracking apps offer a wide range of features and integrations. If you have field or remote employees, job costing or class tracking needs, you want to make sure you can create custom codes and have remote check in and updates from the field.
You also want to make sure that the time tracking program integrates with your accounting software. For example, TSheets, one of AccountingDepartment.com's favorites, integrates with QuickBooks and offers field updates via text message or smartphone app.
Project Management and Profitability Analysis
Knowing how much time is spent by your employees on each specific project or client can help you determine which specific projects, product lines or client types are the most profitable--or the most costly--to your company. Encourage staff to update time in real time so you can measure where staff are progressing on projects and where they might be getting hung up.
If your time tracking app offers notes, staff can update with information about why something may have taken longer than expected or if there was a problem or unexpected issue. You can even identify which projects and clients might be creating issues and adjust tactics faster than waiting until you analyze your books at the end of the quarter.
Time Tracking Can Automate Payroll Time Sheets
Some of the time tracking software that is available can be used for more than simply tracking time. It can also be used to keep timesheets. In situations where you are unsure of how many hours employees spent on a specific project, timesheets make the task a lot easier for payroll.
Workflow
Time tracking software can help you understand exactly how the business is functioning. It can show you what employees are putting their effort and time into, as well as give you an overview of the business. With this information, you can make decisions regarding adjustments to certain projects, while still maintaining what is expected and reaching goals.
Cost
All businesses can benefit from improving their bottom line or finding unnecessary costs in their budget. Diligent bookkeeping can help with this, and so can keeping track of time. Once you understand the workflow of the business, noticing where there are problems becomes a lot simpler.
As you build your time tracking data and are able to perform a more thorough analysis, you may find you are able to increase or decrease certain lines of business based on your results. Just remember to encourage your employees to see time tracking as a way to improve the company's future rather than keep tabs on them.
If you need help integrating a time tracking system into your bookkeeping and accounting software, one of our experts can help get you up to speed and make sure your books are in order.