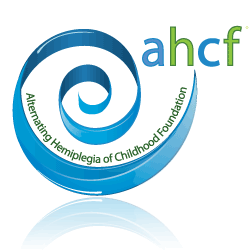 With the smashing success of companies like Toms, which helps a person in need with every purchase, and Sevenly, a newer company that gives $7 of every purchase to its cause of the week, it is obvious that people love to help others when they can. Purchasing things they want or need and giving to a good cause at the same time is even better. Many small businesses like the idea but do not think they are "big enough" to help a cause. That could not be further from the truth! Both of the companies mentioned here were start-ups; both knew they wanted to focus on social good. There is no reason that any small business, whether it is a coffee shop, boutique store or an outsourced accounting service, cannot find a way to make a difference while also drawing like-minded customers and creating good will.
Running a successful cause campaign is not difficult. Here are some tips that will help:
Choose Your CSR Project Partner Wisely
There are several organizations that track charities and assign them ratings based on their practices. Typically, they look for charities that spend a low amount to attract donations, do not overpay executives and spend a large percentage of the donations directly for the cause. Charity Navigator assigns numbered scores and Charity Watch gives organizations a letter grade. With both, it is easy to tell at a glance where your donations will do the most good.
Consider also polling internal staff about charities and causes that matter to them. For example, AccountingDepartment.com partners with the AHC Foundation because our co-Founder's son has AHC. This is a cause near and dear to our hearts and makes our involvement even more meaningful. Causes that reflect the personal and professional interests of the company and employees are a great way to align goals and interests.
Small Businesses Should Partner With Same-Sized Charities
This does not mean they are not good causes; but attaching your name to a cause like St. Jude's Children's Research Hospital or the United Way might not be the best idea. With organizations that raise millions of dollars per year, how will your small company stand out or get the charity involved in actively working with you? It's better to choose a smaller cause, like one close to you geographically or one close to your heart. Choosing this way is a way to get people excited and involved.
Get Creative With Your Small Business Donations
After you choose your smaller charity, call them up and ask what's needed. Cash is always first and foremost, but smaller organizations are often receptive to other types of donations. For children's organizations, sports uniforms and equipment, games, books and computers are helpful. Charities that help victims of domestic abuse can use clothing for women and children, furniture, bus tickets, car and home repair services. There are charities that help start-up businesses, both for-profit and non-profit, that can use help with business plans, marketing services, writing and accounting services. No matter what you have to offer, you will find a charity in need to match.
Create Momentum and Promote All The Time
Get everyone on your team involved. Choose a champion of your cause as the team cheerleader and also pick someone adept at social media and blogging to get the word out about what your charity does, what you are doing for it and how people can help. Be creative, brainstorm and think of good ways to connect your brand with the charity for best results.
Working for social good is a win-win situation for all involved. The non-profit receives your donations and your help promoting them, which will likely help drive traffic to you and to your campaign. Studies also have shown that employees are more satisfied when there are strong programs in place to give back to their community at work, leading to better recruiting and retention. All of that, just by doing good!
Don't Forget The Tax Savings
Doing good is great all on its own--but don't forget to include your bookkeeping and accounting services in on the details. They can keep track of your donations and make sure your CPA is prepared to file them on your tax return. There are many tax benefits to CSR projects.
If you want more information on how bookkeeping services can help track your CSR projects, schedule a free 30 minute consultation today: