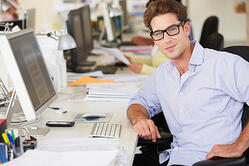 There comes a time in your business when you must either sink or swim. This will determine whether or not you're in it for the long haul, or if you're ready to throw in the towel. For those businesses who have a vision, this may mean it's time to expand. When this occurs, you need to be prepared. Why would you want to expand? There are a number of reasons:
Your product is gaining popularity and you have outgrown your current facility or need additional space due to demand
You recognize the need for additional capital to keep afloat
It may make good business sense for your current market
It will help build your brand
Although those are just a few reasons why you may be considering expansion, it is not an undertaking for the weak. Here are a few crucial steps you need to take when considering this move:
Do Your Research
There are a number of ways you can finance your expansion and you should know and understand all of your options thoroughly. Find out the requirements and guidelines for any options that go beyond using your personal savings.
Assess the Health of Your Business
This means looking at your finances and evaluating what you are doing wrong, what you are doing right and the steps you will take to improve. This also means looking at your processes and efficiency levels. Do you need additional manpower? Are your operations utilizing the best methods for your business? This is also a factor in your justification for expansion.
Have a Business Plan in Place
You cannot get an investor or approach a bank without one. This is a thorough, detailed snapshot of what your business does, your vision, your current financial situation and your projections for the future.
Make Sure Your Financial Records are Accurate
Using good bookkeeping software like Quickbooks or Xero to keep track of all your expenses, purchases, inventory and profits will make a tremendous difference when you need to compile those documents. Alternatively, you could enlist the help of outsourced bookkeeping services or a virtual accounting service.
Check Your Business and Personal Credit
Knowing where you stand credit-wise can help you determine whether or not there are some areas that need improvement, some bills that need to be eliminated and what your true debt-to-income ratio is. This makes a huge difference when lenders evaluate your business and establish credit worthiness for loans.
Here are a few ways to acquire financing. Each one should be carefully evaluated to determine which one would be best for you and your future plans. These are quick suggestions to point you in the right direction when preparing for an expansion. Having good fiscal management is key. Good luck!
Need help analyzing your financial data? We can help.