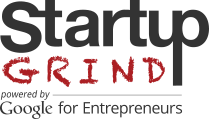 AccountingDepartment.com is sponsoring and exhibiting at this year's Startup Grind conference in Mountain View, CA from February 3 - February 5, 2014. Startup Grind, powered by Google for Entrepreneurs, is a global startup community designed to educate, inspire and connect entrepreneurs. They host monthly events in more than 50 cities across 15 countries, bringing together the best of the startup world to share and grow together.
According to the press release issued January 28, 2014, AccountingDepartment.com co-founders Dennis Najjar, CPA and Bill Gerber recognize the importance of supporting the event and reaching out to the startup market.
"The start-up market has unique needs when it comes to bookkeeping and accounting," Najjar points out. "Any startup with any amount of outside investment is in need of comprehensive accounting and financial controllership services."
Startups, especially those funded by investment capital, require unbiased, third party professional services to manage their bookkeeping and accounting. Venture capitalists require their investments to maintain and provide accurate, precise financial data – and AccountingDepartment.com's documented processes and procedure manuals help ensure the quality and integrity of the data. Their bookkeeping and controller services help startups:
- manage budgets, revenue and expenses
- generate and analyze financial reports
- understand their burn rate and anticipate funding events
- provide timely and accurate insights and projections to their investors
For more about services for startups, download our Startup Services Flyer.