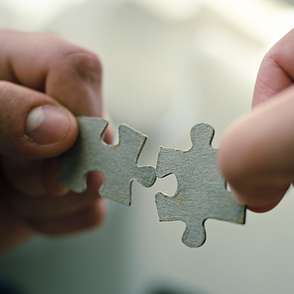 Are you a business owner or CEO looking to outsource bookkeeping services to save yourself time, headaches and hassles? In no particular order, here are five things to look at when you need to find a virtual bookkeeper.
1 - Bookkeeper Qualifications

It should go without saying, but you'd be surprised by how many people who are trying to find a virtual accountant don't ask about the bookkeeper or accountant's credentials. 

At AccountingDepartment.com, this is never an issue. Our hiring process and our criteria to select accountants is so stringent, only a very small percentage makes it through our four-stage hiring process to become QuickBooks certified bookkeepers for us.
2 - Security

When you outsource bookkeeping services, you are trusting a firm with your most sensitive financial data. If your financial data is stored in the cloud, find out how they keep it secure and if files are encrypted. Ask about how bookkeepers work. A cubicle or call center environment, where hundreds of bookkeepers sit in one room and anyone can see anyone else's computer, is anything but secure.

Ideally, your outsourced bookkeepers work in private home offices with a triple monitor set-up for maximum productivity. Maybe their cat will glimpse your financial statements around lunchtime, but that's it.


3 – Access 

You don't want any unauthorized people viewing your financial data, but you do want access to it when it's convenient for you. With cloud computing, you and anyone else you provide with the password can access financial data at any time, from any Web-enabled device. You can even provide different levels of access to different people by establishing different passwords. Your full-charge bookkeeper works from 8 a.m. to 5 p.m. in your time zone, but your bookkeeping files are always available for you to view.
4 – Service Level Agreement

When you outsource bookkeeping, any company or individual bookkeeper can promise you accurate, on-time financial data. But how many companies offer a Service Level Agreement (SLA) outlining exactly what bookkeeping services they will provide and the time line to provide those services? At AccountingDepartment.com, it's all outlined in the Client Procedures Manual, which we customize for each client after one of our initial meetings with you. The SLA and CPM are our guarantees that when you outsource bookkeeping services through AccountingDepartment.com, you're getting exactly what you're paying for. 


5 – Rapport and Trust

The first five items on our list of things to look for when you find a virtual accountant are pretty easy: cut and dried, black and white, just the way accountants like it. But this last item is, perhaps, the most important.
Do you feel a sense of trust for the company you're using for outsourced bookkeeping? Do you have a rapport with your full-charge bookkeeper, financial controller, and anyone else you meet with during the initial "getting to know each other" process? Simply: Can you trust this company with your most sensitive financial data? 


This is an instinctive question that only you can answer, although client testimonials speak volumes about the relationships an accountant forms with their clients. Why not contact AccountingDepartment.com and see how you feel about us after just one call?