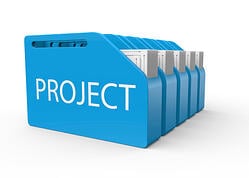 Class tracking in accounting services and bookkeeping systems, notably QuickBooks, allows you to create differentiated classes for each transaction. These can be set up according to location, department, project or any other criteria. Choose classes that will give you the most crucial details from the grouped data. Class tracking makes it easier to focus on specific areas of the business without the hassle of trying to separate transactions later.
What is Class Tracking?
The class tracking feature allows your bookkeeper to track transactions in individual segments of the business, from invoices, receipts, bills or other documents. Businesses can use classes to keep account balances for each department, each manager or each project, and keep the reporting function and sorting abilities totally separate. It is easy to see how tracking can be useful for an owner of multiple restaurant locations. A class can be created to track information on the entire restaurant group, with attending separate reports of revenue, profits, and assets for the individual stores. Likewise, a farmer might use the class function to separate transactions for cattle, corn or soybeans, so that he can see at a glance what his expenses and profits are in each category.
Class tracking tools make accounting software more intuitive by giving you a comprehensive overview of each area of your business, which can help you make critical business decisions. In the examples above, tracking can alert you if one (and hopefully only one!) of your restaurant locations needs some extra attention. It can also help the farmer decide which crops to plant next year. When you have a detailed overview of the individual parts of your business, you can quickly spot which areas need extra care and tending. In-depth insights make future planning and implementation more successful.
Class Tracking in QuickBooks
Setting up class tracking in QuickBooks is relatively simple; if you use outsourced accounting or bookkeeping services, they can quickly enable it for your use. Otherwise, edit your "Company Preferences" to ensure that class tracking is ready for use and set up class prompts for each transaction input. Add the classes that you think you may need for your bookkeeping needs. You can always deactivate those you don't need.
Two reports in QuickBooks are specifically designed for class tracking– Profit & Loss by Class and Balance Sheet by Class. Other reports in the system can be set to filter by a class column also. One word of advice – the Balance Sheet by Class report is likely more complex than you are used to. If you work with an outsourced accounting services company, ask for clarification regarding any details of the report that are unclear.
Class tracking does not need to be difficult. In fact, it can be quite simple and extremely useful to track your expenses, your profitability and how much time you spend on projects. These details can help you see areas of potential savings or increased profits in the future, ensuring you are more successful overall.
Need help implementing class tracking so you can figure out what your actual profitability is? Our accounting and bookkeeping experts can help! Schedule a free 30 minute consultation to find out how our clients are leveraging their accounting data to get real, actionable business insights.