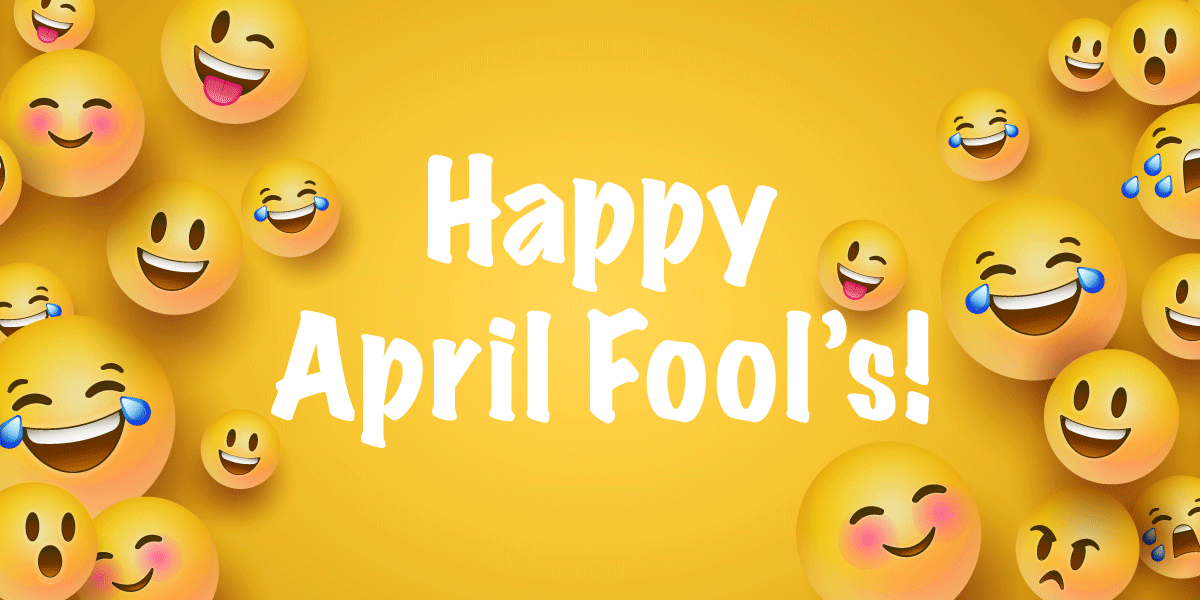 The month of March is finally over and that alone is something to celebrate. Although we are still in the age of quarantine amid the coronavirus pandemic, we hope to add a brief moment of levity among the chaos. April Fools' has a long history of hilarious, and some cringey, corporate pranks. Here's a review of our April 2020 pranks for a small break from the news of current events.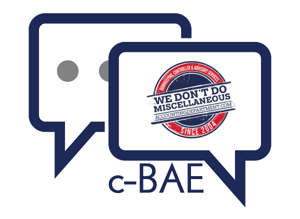 This year we decided to roll out TWO tongue-in-cheek pranks to our staff and our clients. We first rolled out the c-BAE (could've been an email) to everyone, the brainchild of Andrea, our Head of Marketing, and something that may catch on!
c-BAE Features:
Integrates with common time tracking apps, utilizing a single "push button" format that users can control to immediately classify time perceived as unnecessary in meetings.
Comes pre-programmed with common trigger phrases, automatically tracking time wasted after any phrase is used in a meeting. Including:
Circle Back
Just To Clarify
Let's Take A Step Back
Lots of Moving Parts
At the End of the Day
And many more...
Includes up to 5 milestone reporting objectives, alerting you when you are over budget on wasted time
Customize your team and project thresholds for B.S. time allowances per job, location or department tracked
Auto-syncs to Zoom applications on desktop and mobile, with auto-alert notifications when programmed trigger phrases are used. Customize "exit music" to anyone talking for more than the allowed time (similar to the Oscars exit cue).
ADC Self-Quarantine Policy Mandate
Early this morning we sent out an email to all employees to give an update on our newly imposed "Self-Quarantine" policy. This came about at the start of the national workforce being forced to go remote. We have been remote since 2004 before Skype and Zoom was a thing! Social distancing has been in our DNA, and as all of the uncertainty unfolded we thought about what "extra steps" we could take.
1 – We are partnering with a wide range of delivery-based food and service providers to create a library of resources for you to "order in" your life, thus eliminating the need to leave your house—forever. Stipends will be available based on household size and tenure.

*Please note: Helicopter drops will be utilized in the cases of extremely remote locations. We will discuss our approach to identifying a drop zone in individual cases.

2 – All current and new employee residences will be outfitted with a detoxification chamber at every unique/individual home entrance. We realize you cannot reasonably permanently quarantine the rest of your household forever (though we would like it if you tried)—but we do ask that they remove from their person all the germs of the outside world before entering our safe spaces.

*Please note: Garages, back patios, etc. are considered a unique entrance – windows are not. Please advise your living companions not to utilize windows when accessing the home or they will not be permitted inside.

3 – Animals, domestic or otherwise, must be kept in a controlled environment. We will provide access to builders and architects to help construct necessary walls and environments to keep your animals from fraternizing with others—the last thing we want is for furry Fido to play with fleabag Fluffy.

4 – Office windows will be outfitted with virtual reality screens. Similar to your Zoom backgrounds, you will be able to control the images projected beyond your window, enabling you to work anywhere you choose. Without ever leaving. Isn't that amazing? Additional windows will be provided per household member opting to maintain a 100% quarantine lifestyle with you. You are welcome to join me in Greece tomorrow morning.

5 – We know exercise is a big consideration, especially in our quarantine lifestyle. Going forward, Kris will lead the team in a Zoom-based calisthenics class every day at 11 am ET and Bill will lead a section at 3:30 pm ET. Please make sure to put on pants before coming on camera. It is OK if you've been wearing them for the last 5 days.

Together we can avoid all other people beyond our walls… forever. #ADCWorkFromHomeLife #QuarantineLife #AprilFools #WeLoveADC
If you want to catch up on current COVID-19 effects on business owners follow us here. Our team is ready to help you through these uncertain times and beyond. We believe in providing timely, accurate financials to give you the tools to make the best decisions possible for your unique situations.