Last week, AccountingDepartment.com Co-Founder, Bill Gerber, and Business Development Representative, Shawn Marcum hit the road and attended the Genius Network Annual Event in Scottsdale, AZ.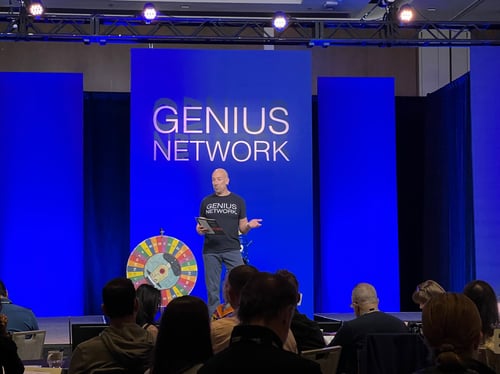 Genius Network is an ever-expanding system of increasing cooperation and creativity among unique ability achievers. Led by Joe Polish, the Genius Network Annual event is the chance for entrepreneurs to connect with normally inaccessible people, talent, and resources that span multiple industries.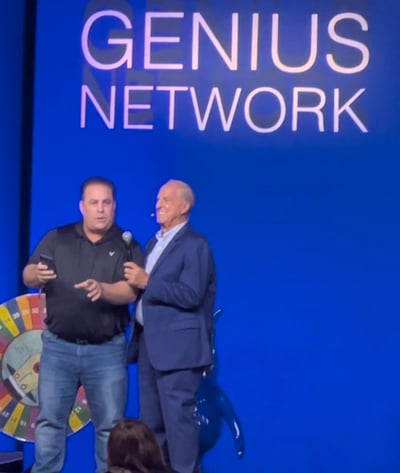 During the event, Bill took the stage with Hall of Fame Speaker, Joel Weldon and later had the chance to meet and talk with Entrepreneur and #1 New York Times Bestselling Author, Marie Forleo.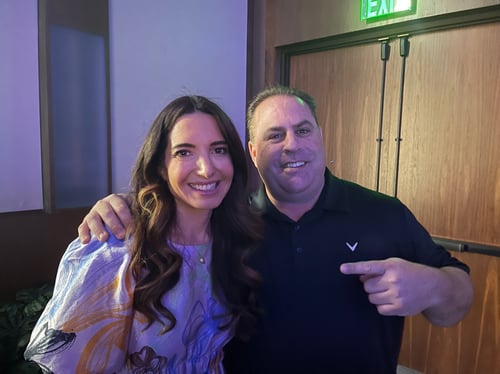 It was great to meet so many new people and see some familiar faces at Genius Network this year! Thank you to everyone that stopped by the booth.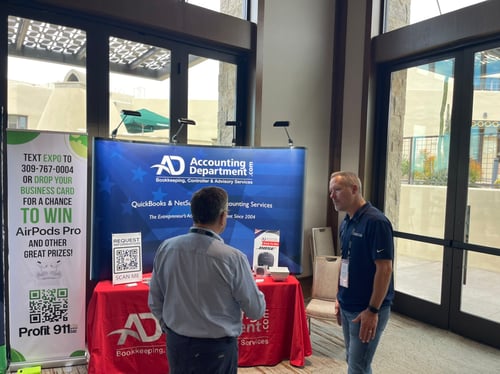 Congratulations to Tal Tsfany of the Ayn Rand Institute for winning our Bose speaker giveaway!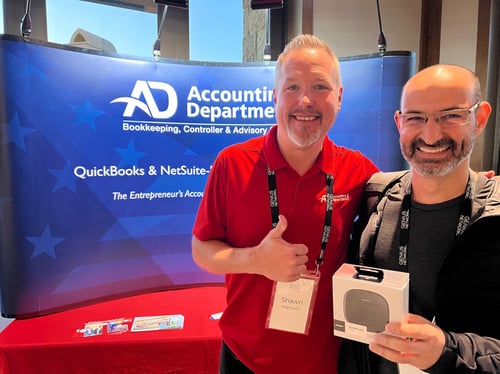 While Bill and Shawn were in Arizona representing ADC at Genius Network, Luke was attending a Vistage event in Cleveland, OH, but was supporting the team at Genius Network in spirit!
Thank you to Joe Polish and the Genius Network for all of the hard work that they put into making this year's Annual Event a success. We are looking forward to seeing you next year!