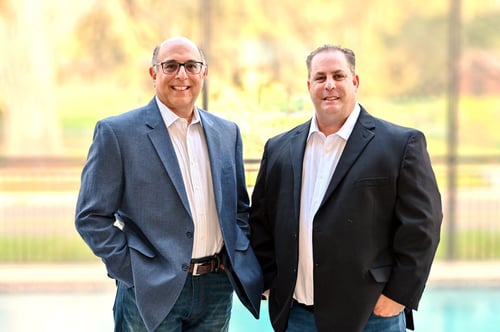 AccountingDepartment.com Co-Founders, Dennis Najjar & Bill Gerber
It has been 3 long years since our management teams, Directors and Co-Founders have been able to get together in person. This past October, 43 members of the ADC team gathered in Orlando, Florida for our 2022 Strategy Meeting.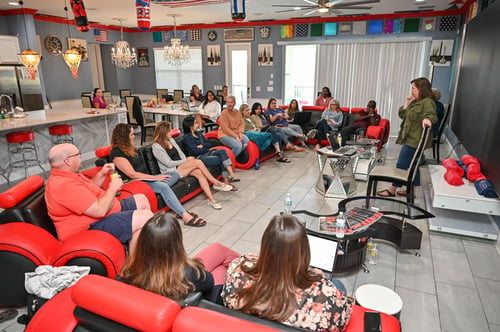 Team Meetings Underway in Orlando, FL
It gave our team the opportunity to focus on goal setting and strategy planning with two all-day, on-site meetings across 3 large meeting spaces around Orlando. In-person meetings are a significant part of the driving force behind ADC's company culture and forward-looking strategies. Not to mention, a benefit to all staff and clients over the long term.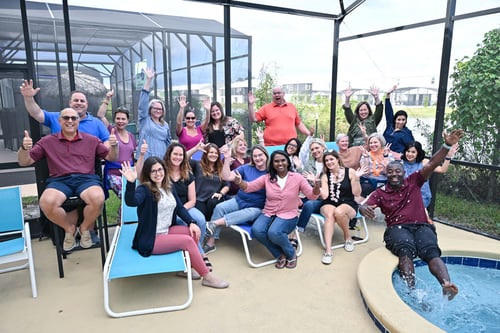 AccountingDepartment.com's Attending Controller Team
Being a fully remote company, we find it important to give our employees the opportunity to meet up in person. It helps maintain the team atmosphere and allows everyone the chance to get to know each other outside of Zoom!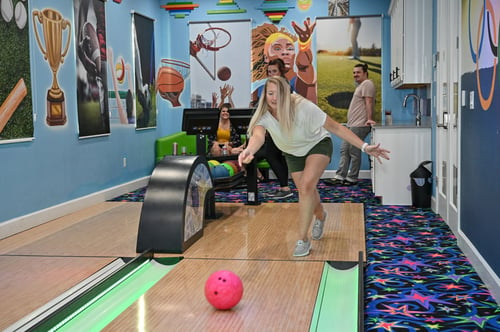 Meeting Spaces with Bowling Lanes?!
It's not always about the formal corporate meetings to bring a team together to set goals and plan for the future. Getting together in a casual atmosphere, while still getting work done, allows people to truly be themselves and build connections with one another that wouldn't typically be made in a traditional office space. It's things like this that helped land ADC a spot on Inc. Magazines 2022 Best Workplaces List!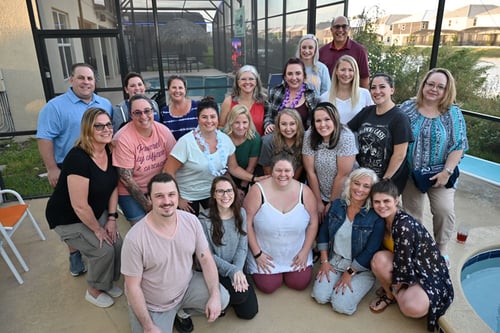 AccountingDepartment.com's Attending Implementation Team
With pandemic struggles a thing of the past, we hope to continue our yearly strategy meetings moving forward and get our amazing team together to share these experiences. Interested in joining the ADC team? Visit the Careers page to see our current opportunities.