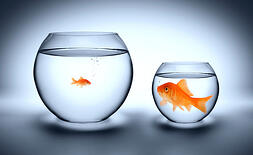 The ability to sort accounting transactions by user-defined divisions and classes in QuickBooks is a great way to track and analyze what areas of your business are the most profitable. Unfortunately, many businesses and accounting specialists aren't taking full advantage of this option because they don't clearly understand the difference between divisions and classes and how to use them. Hopefully the following examples will clear up some of the confusion.
Using Divisions in QuickBooks
If you want your accounting or outsourced bookkeeping and controller services to provide separate profit and loss reports for different areas of your business, creating divisions will allow them to do that. Here are examples of divisions setups in QuickBooks for different industry models:
Accounting Services: Payroll, Accounts Payable, Billing, Full Service
Mechanical Contractor: Residential Service, Commercial Service, New Construction
Construction Contractor: Bathrooms, Kitchens, Whole House, Repairs
As you can see with the mechanical contractor example, how you choose to divide your services is totally up to you and may be different from one business to another. By selecting a division when creating an invoice, the revenue from the invoice will be appropriately tagged for that division. Select a division when entering a vendor bill to log costs of materials or services specific to that task. With this process in place, a business can then run Division Profit & Loss Reports, showing the income, costs and gross profit on distinct roles within the company.
Using Classes in QuickBooks
Classes operate similar to divisions; however, each line item on a vendor bill or client invoice can have a separate class designation. Classes may be individual job numbers or names used with or without divisions. A deeper analysis of a division can be provided by subsections represented by classes. Here are examples of ways that classes may bring further info to a business.
By Service Sub-sections:
Division=Residential Service: Classes = Plumbing, Heating, Air Condition
Division=Commercial Service: Classes = Plumbing, Heating, Air Condition
Division=New Construction: Classes = Plumbing, Heating, Air Condition
By Job Number:
Division=Payroll Services: Classes = Job 1001, Job 1002, Job 1003, Job 1004
No Division, Classes = Job 100, Job 203 (Client A) Job 241(Client B)
The use of job numbers or names as classes provides for easy outsourced accounting for contractors or service providers. This can be especially beneficial when a contractor's clients may have multiple projects billed to them throughout a year. The contractor's bookkeeper can run a Profit & Loss Report by Class to quickly see which jobs were the most profitable.
Need help managing accounting strategies? Our expert accounting tips and tricks can help you get started--and our team of professionals can take your bookkeeping to the next level. Schedule a free consultation today.