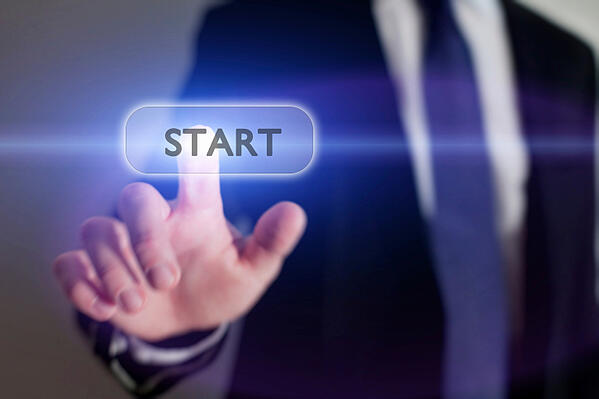 Like most people who use QuickBooks, you probably have a wish list of features you'd like to see added to the popular accounting software. For 2015, chances are that you're in luck. Unlike updates in previous years, which were somewhat lackluster, the 2015 edition of QuickBooks is packed with compelling new features. Other features have been nicely upgraded, enhanced and tweaked to bring you a better user experience, improved efficiency and superior productivity. Let's dig in, shall we?
QuickBooks 2015 - Pro, Premier, Accountant - PC
Some of the most notable changes and additions to the latest version of QuickBooks include:
Note Pinning - Quickly "pin" notes for vendors and customers so they appear prominently in the Center. They're also included in reports by default.
Portable Company Files - The process for sending portable company files has been streamlined and simplified.
Flags for Billable Time and Costs - When adding billable time and costs to invoices, you can see how many records are available under each tab. This makes it a lot easier to avoid overlooking something.
Income Tracker Improvements - You can now exclude sales orders, time and expenses and estimates from the unbilled portion of the money bar, and time and expenses transactions now appear on the money bar.
Reminders Window Upgrade - The appearance of the reminders window has been upgraded to make it easier to use.
Smaller but still notable changes that you'll see in QuickBooks 2015 include:
Improved inventory control filters
Estimates automatically close once they're invoiced
When inactivating items with quantities on hand, a warning now appears
Ability to add the customer PO number to the Customer Center transaction tab
Improved ability to move selected items from a sales order to an invoice
During registration, you can now copy and paste the license key
New logo now being put into widespread use
Reporting Changes in QuickBooks 2015
If you use QuickBooks, you must certainly avail yourself of its powerful reporting features on a regular basis. This version includes many reporting updates, such as:
Email Multiple Reports - After clicking the email button, you can now select multiple reports and send them as a group. They still appear as separate reports, but you no longer have to laboriously send each one separately.
Improvements to Report Appearance - On the screen, reports have been enhanced to be easier to read. There's more spacing, so the look is much cleaner. Shading is used to highlight certain lines, and various other tweaks have been implemented.
Include Manufacturer's Part Number on Sales Transactions - From invoices to sales receipts, you can now include a column for manufacturers' part numbers.
Comment on Reports - After taking a snapshot of a report, you can add annotations, or comments, to any line.
Report Filter Improvements - Report filter names are now sorted alphabetically and are searchable.
Additional Report Fields - For some reports, preferred delivery method and preferred vendor can now be added.
QuickBooks 2015 Enterprise Updates
If you use QuickBooks Enterprise Edition, you'll be especially thrilled with the changes, additions and upgrades that are included in the 2015 edition.
Updates for Customizing Forms and Transactions
Footer on Last Page Only - You can now choose to have the footer printed only on the last page of a form.
Total Columns for Forms - In the new edition, you can now set the subtotal item to show a subtotal of cost, quantity, price or any custom field.
Show Cost on Sales Transactions
Search Within Transactions - A new search tab within a transaction lets you search for a specific value. Will come in handy for very long transactions.
Sort by Columns on Forms - By simply clicking on a column, your form will automatically be sorted according to its values.
Inventory Updates
Shortage Report - All parts must be on hand to build an assembly. You can now run a shortage report to pinpoint what you're missing. This can also cover pending builds.
Disallow Negative Quantities - At long last, you can now change the preferences to prevent you from using more of an inventory part or assembly than you have available.
Upgrades to Inventory Stock Status Reports - There is now a filter that lets you hide lines that contain zero reorder quantities. Also, the new full assemblies checkbox has the report look at all levels of a multi-level assembly.
List Negative Items - This new report lets you list all on-hand items with negative quantities.
Believe it or not, but that's just the tip of the iceberg when it comes to QuickBook 2015's newest features and improvements. We've highlighted the most notable examples, but you're sure to run across many others as you start using the new software.
Want more information on how to improve your bookkeeping? Check out our guide to hidden cost you may be missing in your bookkeeping.