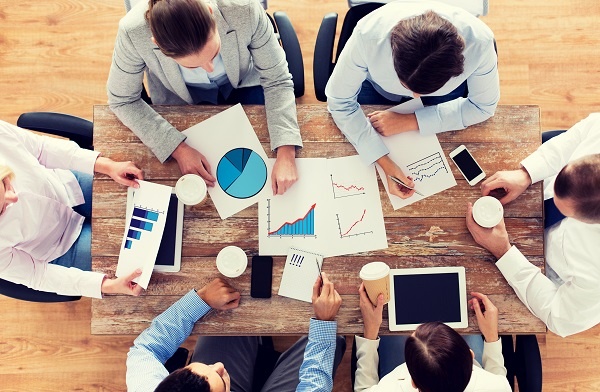 Your company's CPA and CFO rely on the data gathered, organized, recorded, and classified by your bookkeeper to ensure accurate tax filing, compliance, tax planning, and financial strategizing.
Without clean, accurate books your company's expert financial advisors must operate in the dark, unable to plan an accurate budget, forecast cash flow, or implement an effective financial strategy to maximize the company's profits. With cloud accounting, independently contracted bookkeepers, and overseas services to choose from, selecting the right client accounting service can be difficult. To further complicate matters, not all outsourced bookkeeping services are created equal. Ensuring the quality of the outsourced bookkeeping services, or client accounting services, your company employs is paramount to the smooth operation of your business. When vetting client accounting services for your company, look for the following ten qualities in whomever you hire.
1. Industry Insight

Bookkeeping processes are not one-size-fits-all. Small firms offering outsourced accounting might not have the industry insight and experience you need to ensure your books are completed correctly. Cash service businesses, companies completing government contracts, or companies which are subsidiaries of foreign businesses, for example, require unique record keeping to ensure regulatory compliance.
2. Reliability
The operation of your company requires reliable bookkeeping services. Independently contracted bookkeepers and small client accounting service providers are not always reliable. With these options, there might be no backup if your bookkeeper falls ill or if a small service provider takes on too many clients.
3. Continuity of Service
Without oversight or backup employees, smaller firms are not always able to provide steady, reliable services in the event of staff turnover.
4. Customizable Services
Look for an outsourced option which can meet your company's needs – no more, no less. Find an option which offers full-time, part-time, and partial service choices. You should only have to receive and pay for the services you truly need. With customizable options for bookkeeping services, controller services, and compliance assistance, a good client accounting service will step in when and where required and ensure you do not pay for services which your company does not use.
5. Expertise
If hiring an independent bookkeeper or taking on outsourced bookkeeping services, look into your bookkeeper's background and experience. Check that the professionals servicing your accounts have proper the education, certificates, and experience in your industry.
6. Standardized Processes
Client accounting services should not only help you standardize your company's bookkeeping processes, but they should also have standardized processes of their own. A well-organized outsourced bookkeeping service will provide the same level and quality of product from associate to associate. You should not be able to tell the difference if your account is taken on by a different bookkeeper within the outsourced provider.
7. Oversight
Small firms and independent bookkeepers often lack oversight. While some individuals excel as their own bosses, this is not always the case. Without oversight, independent bookkeepers and small firms run the risk of taking on more clients than they can handle, losing track of progress, or even operating with less than professional conduct.
8. Privacy Protection
Ensuring the privacy of your company's intimate financial details is paramount to remaining successful within your local market. By hiring a local, independent bookkeeper you run the risk of exposing your company's finances to other business owners within your community. Ensure you know your bookkeeper well and know that he or she can be trusted with sensitive information.
9. Checks and Balances
Larger outsourced accounting providers have enough knowledgeable, experienced staff to provide each other and your business with checks and balances, mitigating the chances of having to deal with fraud within your company. A bookkeeping or accounting department which is overseen by only one or two individuals who also established the accounting system with which they work is at risk of fraud. Outsourced bookkeeping services protect your company from the loss risks associated with internal fraud occurring in an accounting department.
10. New Technology
Technology, especially in bookkeeping and accounting, advances all of the time. The software and technology features available at the cutting edge are designed to improve accounting processes, reduce compliance exceptions, safeguard against fraud, and automate the calculation process of key performance indicators, budgeting, and more. Larger client accounting services have the means to stay abreast of the latest technological innovations within the field, and they have the ability to pass those resources onto their clients.
Provide your CPA and CFO with the accurate information and bookkeeping processes they need to grow your business. Outsourcing bookkeeping and controller services to accurate, efficient, and knowledgeable professionals will ensure you have the ability to create accurate financial documents and calculate the key performance indicators which will give you a clear understanding of your business's financial past, present, and future.