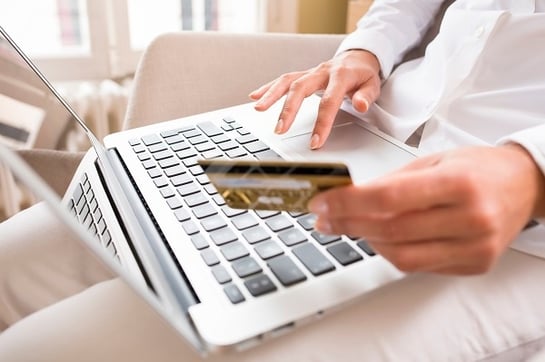 Cash flow problems can sink even profitable businesses. Not having a modern, efficient accounts receivable system in place can make getting paid on time and in full difficult. The following are 10 actionable ways to streamline your billing and collections.
1. No More Manual Systems
Like you wouldn't use a typewriter to write a letter to your client, you shouldn't use Excel spreadsheets or other manual systems to bill your clients. Manually handling billing leaves too many opportunities for mistakes to occur. The best invoices use up-to-the-moment data and include all aspects of a transaction such as hours billed or product specifications. Getting away from Excel or spreadsheet-based tracking system will allow you to send out timely, accurate invoices that make it easier for you to be paid promptly.
2. Try Cloud-Based Software
The benefits of cloud-based software for businesses are widely known. Good software helps you accurately track receivables, including the invoices you've sent, if they've been viewed, what's been paid and what invoices are outstanding. You can access the information anywhere, and cloud-based solutions are often more secure than other alternatives. If you choose outsourced bookkeeping services, make sure the company you hire is using the right software to make tracking billings efficient and simple.
3. Deliver Invoices Electronically
It is simpler to track down an appropriate email contact than it is finding the right mailing address. Also, you can guarantee that your invoice reached the right person and isn't languishing on a desk somewhere, waiting to be delivered. It's also easier to follow up with a second invoice via email (or fax) than it is to send another invoice via mail hoping someone gets it.
4. Customize Invoice Times
Invoice clients when they are most likely to pay. Customize the billing schedule to the times clients can get the approvals necessary to pay their invoices immediately. There has to be an understanding of the client's accounts payable approval process for this system to work. It also means having different billing times and accounting procedures for the bulk of your clients, but the potential increase in cash flow will be worth the extra work.
5. Delegate Invoicing Responsibilities
Invoicing is best done by the people responsible for the client. They work with the client regularly, so they understand their billing procedure and who is responsible for approving payment. This will also cut down on any billing errors or other issues that could delay the invoice being paid on time.
6. Have a Process for Timely Approval
Invoices should be approved and sent out promptly. To cut down on wait times, have a process in place to get invoices approved quickly. Institute a system that requires invoices be approved within 24 - 48 hours. If the approval doesn't happen in the necessary time frame, escalate the issue to a higher-level manager.
7. Offer a Discount for Early Payments
Incentivize clients to pay early. A 1 percent discount is a nice way to get clients to pay earlier, particularly those clients that have a history of consistently late payments. Cash-strapped clients may find the discount appealing as they search for any savings they can find while they get their finances in order. Remind clients of the discount each month when their invoice is sent so they know they have the option and are more likely to use it.
8. Make Friends With the Accounts Payable Person
Relationships are everything. Take the time to get to know the person responsible for making sure your invoice gets paid. You want to be the company to get paid first in good times and in bad times. A little small talk goes a long way. Maintaining this relationship means you're likely to get paid before anyone else. People are more likely to pay those they like and have relationships with first when times are lean, so be on a first-name basis with your client's accounts payable manager.
9. Make Consistent Contact With the Client
According to Vixen, companies should touch base with the client on three separate occasions before the invoice becomes past due. First, call the client the day the invoice is sent. This call is purely informational, letting the client know the invoice is sent and answering any questions the client may have. Next, call two days after the invoice has been sent to see if the invoice was received and to remind the client of the discount available for those who pay early. Finally, call the day the invoice is due to see if there are any concerns that may delay payment. While the process is tedious, keeping up with this contact schedule drastically decreases your days sales outstanding.
10. Know When to Get Outside Help
While all the measures above will help drastically decrease outstanding invoices, there still may be clients that are severely delinquent and additional assistance is required to get those invoices paid. Make sure clients know well in advance what level of delinquency will trigger the need for their invoices to be sent to collections and offer an opportunity to work with them before it gets to that point.