Tips And Accounting Best Practices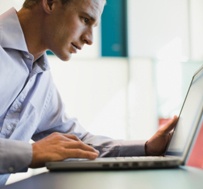 We are your trusted resource for all virtual, outsourced accounting services. Below you'll find the best bookkeeping and accounting tips from the industry insiders of outsourced accounting at AccountingDepartment.com.
Accounting For Venture Capital Businesses
If you're looking to receive venture capital or are already a VC-backed business, it's crucial to have solid accounting processes to help you define your financial future. Be prepared and stay in the know with bookkeeping and accounting tips from our Accounting for Venture Capital Businesses resource center.
Accounting Methods And Procedures
Knowing the secrets of accounting professionals helps your business cut costs and strategize for your financial future. Come here to learn about the methods and procedure virtual accounting industry insiders use to help their clients.
Accounting Technology
You don't have the time to research the latest and greatest in virtual accounting technology. Come here for answers to your virtual accounting technology questions to help improve productivity and efficiency.
Company Best Practices
Learn how to manage your company's finances through outsourced accounting services' best practices and processes. We help you streamline your financial reporting and budgeting to achieve better results for your business.
Fundamentals Of Accounting
If you're going to do something, do it right. Every business should consider the accounting fundamentals below to ensure your company's finances start and stay in order.
Using Outsourced Accounting Services
More and more companies are choosing to outsource their accounting services. Learn how you can leverage the services provided by the outsourced accounting industry to meet your business' needs.