A Virtual Extension of Your Non-Profit Organization Doing the Accounting.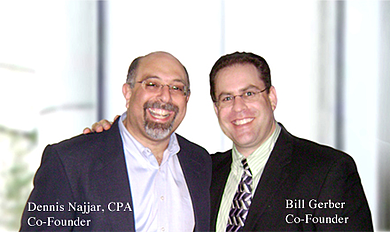 We're a bright team of experts with a passion for technology and a desier to deliver accounting services done right.
Managing your books virtually is not only more efficient, its also more convenient and cost-effective than maintaining an in-house staff.
Going virtual with bookkeeping allows us to leverage cutting-edge technology for greater effeciency and accuracy. We don't do things the manually, we streamline your accounting.
3 Reasons Why Non-Profits Choose Us
100% US based staff. No subcontractors. No work performed overseas.
Dedicated CPA/Controller to review your financials, forecasts and budgets.
We develop policies and procedures to streamline the accounting process for your non-profit.
The Top 11 Reasons Businesses Call Us
Multiple BAD bookkeeper hires.
Looking to reduce overhead costs.
Can't get financial information from staff.
Want privacy for the business.
The company has reached the NEXT level.
Internal fraud Issues
Multiple partners different locations (3rd party expert to perform accounting)
Can't get job costing/departmental tracking
Growing into multiple states
Got into government contracts
Open an office internationally
Fill out the form at the top to setup a free demo. See how our processes works in action, to decide if we are the right fit for you!
What Our Client Say - Testimonials
"I am sorry it has taken me this long to send a thank you, but I just wanted you all to know that there are some really great companies that I come across and enjoy working with and then there are a few magical companies that create an experience so great that I will never forget all they have done. Acccountingdepartment.com is one those magical companies and the people that make it all happen. I thank you so very much for the care you provide for my company and keep up the great work, you are creating magic in the accounting world."
— Jay Goldberg, Turf Cuts

"As a marketing driven company and marketing driven mind set, our accounting function had always lagged. In order to develop a healthy business model, we desperately needed the information that a complete accounting system provides. The level & sophistication of results our company has enjoyed from AccountingDepartment.com is beyond what we could have expected."
— Kathryn Petty, Sir Aubrey Tea

Fully Accredited & Certified